GAPNA Celebrates 40 Years of Supporting APRNs
Hello GAPNA members and happy 2021! I hope you enjoyed the holiday season with your families and had some time to rest.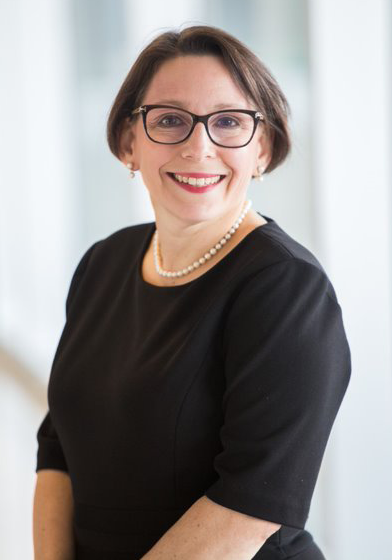 It has been about a year since the beginning of the COVID-19 pandemic. Now, vaccines are available and vaccinations have begun. I was honored to represent GAPNA on the National Academy of Medicine Town Hall on the COVID-19 Vaccine for Health Care Leaders on December 4, 2020. A diverse group of health profession associations and organizations were represented. Major themes included:
Need to promote a "Culture of Vaccine Confidence"
Success of equity will be based on vaccine confidence
Safety and efficacy
Need to build confidence and engagement in healthcare systems
Need for trained healthcare providers
Please remain informed. The Centers for Disease Control and Prevention provide information about COVID-19 vaccination in general and for healthcare professionals: Let's all work together to promote a culture of vaccine confidence.
The GAPNA Board of Directors approved a new Position Statement: "Addressing Nursing Home Safety during the COVID-19 Pandemic and Beyond." Thank you to all who contributed to this important work.
What else is new? Be on the lookout for GAPNA's new website. As we finalize the new website, we ask that you continue to use the current site to look around, shop at the GAPNA store, and search the GAPNA Online Library for continuing education offerings.
Please log in and communicate with each other in the GAPNA Exchange to share clinical practice pearls, education tips, research ideas, and policy endeavors.
Did you know that GAPNA has 22 official chapters? I encourage you to get involved with GAPNA regionally as well as nationally. Each chapter has its own educational programs, projects, and networking opportunities. Check out the GAPNA Chapter Map.
What Is Coming Up?
As part of our mission, GAPNA recognizes the importance of interprofessional relationships to improve the quality of care for older adults. Our goal this year is to offer a home to any healthcare professional interested in the care of older adults. Please remind your colleagues of the associate membership option and let them know about the great benefits available through GAPNA. There are student and retired membership options as well. Take a moment to share these benefits with colleagues and students.
The GAPNA Board of Directors and National Office team look forward to celebrating GAPNA's 40th Anniversary throughout the year. Please support GAPNA with your continued dedication and commitment and help ensure continued growth of our organization. Happy 40th Anniversary GAPNA!
Preserve the Past – Enhance the Present – Secure the Future

Sherry Greenberg, PhD, RN, GNP-BC, FGSA, FAANP, FAAN
GAPNA President
sherry@familygreenberg.com