Staying Connected and Gero-Focused
By Natalie R. Baker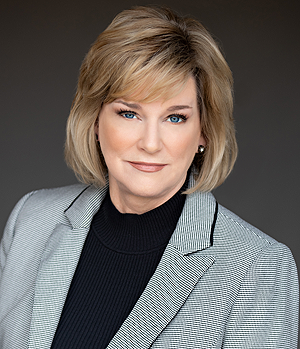 I think everyone who attended GAPNA's recent 2022 Pharmacology & Prescribing in Older Adults Conference will agree that it was excellent!
There were 454 attendees (131 who attended in-person in Philadelphia and 323 who attended virtually). The ongoing conversations between live and virtual participants in the chat box demonstrated everyone does not have to be in the same room to network.
The speakers were dynamic. From COVID vaccines and treatment to new therapies in HIV management, the topics and information were beneficial to our patient population. If you missed the conference, I encourage you to visit GAPNA's Online Library and purchase the recordings from the Pharmacology Conference section.
Elections
GAPNA annual elections will be held in May. Check your email inbox for voting information. There is an impressive slate of candidates for President-Elect, Secretary, Director at Large, and Nominating Committee. Meet Your Candidates!
Excellence Awards
GAPNA is currently accepting nominations for GAPNA Excellence Awards. The Innovative Project Award is a new category for a committee or special-interest group that exemplifies GAPNA's mission to enhance and promote the care of older adults. All recipients must be regular or associate members.
The deadline for submission is June 1, 2022. Self-nominations and welcome. Winners will be announced during the Awards Ceremony at GAPNA's Annual Conference.
Upcoming Conferences

The 2022 Annual Conference will be held September 15-17 in Orlando, FL. The Hyatt Regency Grand Cypress is a beautiful 1,500-acre property in the Lake Buena Vista area, adjacent to Walt Disney World.
Attendees can golf, swim at the lagoon pool, or stroll through tropical nature trails. Due to the popularity of the virtual conference option, this conference will be held in a hybrid format to meet the needs of all members.
You do not want to miss the 2023 Pharmacology Conference that will be held in Honolulu, HI. Yes, Hawaii! Mark your calendar for April 25-29, 2023.
The conference will feature a special resort-style education format. The pharmacology sessions will be held in the mornings so attendees can enjoy the splendor of Hawaii in the afternoons.
I hope you and your colleagues will make plans to attend this memorable educational event.
Let's stay connected and gero focused.
Natalie R. Baker, DNP, GNP-BC, ANP-BC, CNE, GS-C, FAANP, FAAN
President 2021-2022
nrbaker@uab.edu