Becoming a Stronger Organization Through Education, Strategic Planning, and Member Engagement
By Natalie R. Baker
It is a profound honor to serve as GAPNA's President and I look forward to continuing the work of our past leaders.
Despite the ongoing COVID-19 pandemic, GAPNA remains energized and committed to serving its members and the older adult population. Our success is due to the superb work of our members. I want to thank everyone who is engaged in GAPNA activities at the local, state, and national levels.
During the past 18 months, we have been innovative, seized the opportunity, and become a stronger organization!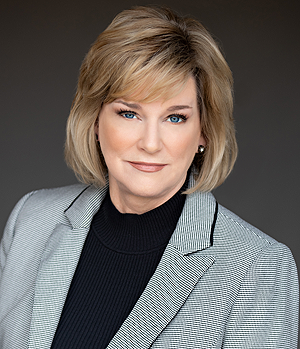 2021 Annual Conference
The GAPNA Board of Directors was determined to meet the needs of our members, and we hit a home run!
We held our first hybrid conference in San Diego, California, September 30-October 2, 2021. Thanks to the expertise of our National Office, the conference was successful without disruptions.
I want to extend a special thank you to the Conference Planning Committee, led by Dr. Michele Talley. The podium presentations and poster sessions were excellent. Whether you attended live or virtual, the networking was energizing.
GAPNA's ongoing partnership with UCLA and The John A. Hartford Foundation allowed a popular pre-conference workshop on September 29, Dementia Care Specialist Clinical Skills Training, to be repeated this year.
We also held a pharmacology pre-conference workshop, another popular session GAPNA has provided for several years.
Conference attendees had an opportunity to meet with established committees and Special Interest Groups (SIGs). I encourage all members to engage with at least one committee or SIG.
This is an excellent opportunity to network and learn more about your area of interest. In the upcoming months, the board will explore an alternative SIG organizational structure for increased member involvement. Stay tuned!
While we were unable to live stream our membership meeting and awards luncheon, our members do incredible work and each year many are acknowledged publicly. Congratulations to all award winners.
Strategic Planning
The Board of Directors will be partnering with Riggs Enterprise Corporation in early 2022 for development of new strategic goals, priorities, and initiatives.
We will reflect on past accomplishments, be mindful of the current APRN landscape, and explore opportunities that will align with GAPNA's purpose.
We want to remain the premier organization for APRNs caring for older adults by engaging current members, growing our membership, staying abreast of evidence-based practice, and influencing policies impacting APRN education and clinical care of older adults.
Member Engagement
GAPNA is on the move! Stay tuned for updates on GAPNA Chat, a new podcast series that will be launched soon. Utilize the GAPNA Exchange as a member networking forum.
Feel free to post upcoming GAPNA meetings or other gerontological related news on the Exchange. New content will be added to our website during the next few months, so be sure to visit often for new resources.
Interested in joining a chapter, committee, or SIG? Email GAPNA at gapna@gapna.org for more information.
2022 Pharmacology Conference
Mark your calendars for GAPNA's popular Pharmacology Conference March 24-26, 2022, in Philadelphia, PA, at the Sheraton Philadelphia Downtown hotel.
We are planning an in-person conference but if we need to pivot and host a hybrid or virtual-only conference, we will make that determination closer to the conference date.
Let's stay connected and gero focused.
Natalie R. Baker, DNP, GNP-BC, ANP-BC, CNE, GS-C, FAANP, FAAN
President
nrbaker@uab.edu