Stronger Together: Celebrating the Strength of Nursing
By Deborah S. Dunn, EdD, MSN, GNP-BC, ACNS-BC, GS-C
"The most selfish thing you can do in this world is to help someone else. Why is this selfish? Because the gratification, the goodness that comes to you, the good feeling [you] get from helping others, nothing's better than that."
– Denzel Washington
It was nearly 2 years ago when the GAPNA Conference Education Committee first began percolating on the theme for the 2020 Annual Conference.
There is always a lot of spirited discussion when the conference planning group is crafting the title for the conference. The title sets the conference theme, and the theme sets the tone for the entire conference.
With the World Health Organization announcing 2020 as the International Year of the Nurse and the Midwife, the conference committee settled on the theme of strength, and titled the Annual Conference, celebrating The Strength of Nursing.
Of course, at that time, none of us could have predicted the exceptional strength and courage nurses and particularly advanced practice registered nurses would need to mobilize and demonstrate throughout 2020.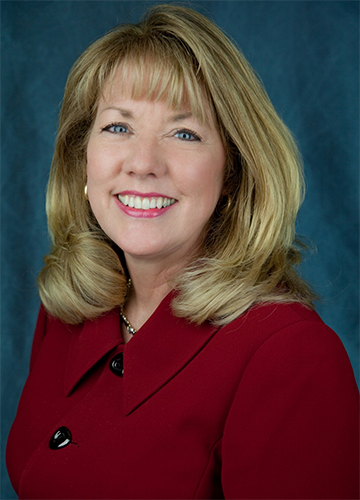 With over 4.3 million confirmed cases of COVID-19 and over 148,000 deaths in the United States and persistent surges in infection rates and hospitalizations varying across states, public health officials caution that while some regions have lower rates of infection, we are far from nearing a pandemic resolution.
Shifting rates and patterns of infection are affecting levels of public health restrictions, phased-in state reopenings, and travel restrictions between locations. GAPNA members are continuing to work, providing much needed care to vulnerable and affected populations and are preparing for a potential surge of infections in the Fall.
Because of these realities, and because the GAPNA Board of Directors is committed to ensuring the health and safety of its members, the National Office staff, and those that we would interact with at a physical conference venue, the GAPNA Board decided to transform the 2020 Annual Conference planned for New Orleans to GAPNA's first virtual conference, offered fully online.
2020 Annual Conference Preview
Members can expect the same high-quality educational program at this year's virtual conference. GAPNA is excited to be working with Digitell Inc. for technology management of our live-streamed, fully online conference, which includes live-streamed sessions and on-demand content. Members and non-members will be able to attend pre-conference sessions offered September 22-23 and the live-streamed Annual Conference September 24-26.
Our popular Dementia Care Specialist Clinical Skills Training pre-conference workshop and new Gerontological Specialist Certification Exam Review Workshop will be available to strengthen your skills, sharpen your knowledge, and meet your learning goals. You will not want to miss our keynote speaker, Dr. Rhonda Randall, Chief Medical Officer, United Healthcare Group, as she shares her insights on population health and thriving through COVID-19.
Attendees will find registration packages to suit their learning needs with registration options for 7 to 19 continuing nursing education (CNE) contact hours. The full conference registration includes 19 contact hours. Live attendees can also take advantage of FREE bonus sessions offering additional contact hours.
You can network with colleagues virtually, interact with exhibitors in the virtual exhibit hall, and enter activities to win prizes! GAPNA's virtual conference will continue to include poster sessions, award presentations, and the annual membership meeting. If you miss a session - no problem. All sessions will be recorded and available for up to 1-year following the conference.
The Board is very grateful for the tireless work of the Conference Planning Committee and National Office staff in designing an amazing virtual Annual Conference (and so much more)!
Advocating for Policies that Promote Care of Older Adults, Access to APRNs, and Reduce Barriers to Practice
GAPNA continues to be very active monitoring policy and proposed position papers advocating for quality care of older adults, reduction of barriers to practice, safe practice protections, and advocacy of essential care for vulnerable older adults. The Health Affairs Committee is vigilant and keeps the GAPNA Board informed so that as an organization we can engage in the support and endorsement of important policy issues.
Here are some endorsements this past quarter:
Advocating for Nursing and the Care of Older Adults
Through interviews and articles, GAPNA continues to be sought out as an expert source providing insights on a variety of topics in nursing and care of older adults. During May and June, we had the honor and pleasure of representing GAPNA by participating in several interviews and articles including:
 American Heart Association News
 Monster.com
Serving Our Members
GAPNA is your organization and we exist to serve you, your needs, and your interests. As we journey together, we can take strength from each other and help each other to learn, grow, and cope throughout this very challenging time.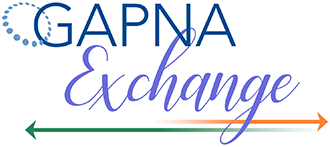 Engage with your fellow members, join a committee, special interest group, local chapter, and become involved on the GAPNA Exchange.
ake advantage of the free continuing education offerings each month, which you will find on the GAPNA website. The July webinar is "Vaccinations and Healthy Aging: Protecting Your Older Patients from Shingles." Advance your knowledge and skills through GAPNA. Learn to be a Dementia Care Specialist through our self-paced online course and pre-conference workshop; become recognized as an expert in the care of older adults through our exclusive Gerontological Specialist (GS-C) certification examination.
With so many ways to become involved in GAPNA, we are certain you will find opportunities to strengthen your knowledge and skills, achieve your goals, or be the catalyst for others.
On behalf of the GAPNA Board of Directors, we hope to see you at GAPNA's 2020 Virtual Annual Conference – celebrating The Strength of Nursing!
Wishing you peace and all that is good!
Deborah Dunn, EdD, MSN, GNP-BC, ACNS-BC, GS-C
GAPNA President 2019-2020
ddunn@madonna.edu