Ron Ordona Named Scholarship Recipient
By Donna L. Hamby
Are you interested in health policy and the potential impact on your patients? If so, join GAPNA's Health Affairs Committee.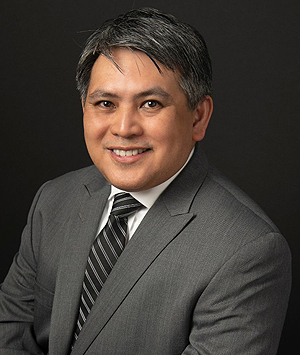 Ron Billano Ordona, DNP, FNP-BC.
Health Affairs monitors federal and state issues related to APRN practice and geriatric patients' access to care.
Currently, the committee is very involved in the home health advocacy campaign to support APRNs' right to order Medicare Certified Home Health for their patients.
The committee also represents GAPNA in collaborating with other organizations to promote common issues.
Each year the Health Affairs Committee offers a scholarship for an individual to attend the American Association of Nurse Practitioners Health Policy Conference in Washington, DC.
This is an opportunity for an advanced practice nurse who is interested in health policy and who wishes to serve on GAPNA's Health Affairs Committee to develop the skills necessary to advocate at the federal level.
This policy conference allows participants to learn directly from the government and industry experts on the priorities of Congress and the potential impact of healthcare policies on NPs and their patients.
Participants also have the opportunity to meet with their elected officials and promote patients' right to health by eliminating federal barriers to NP practice.
The committee is pleased to announce this year's winner is Ron Billano Ordona, DNP, FNP-BC, from the Northern California Chapter.
Donna L. Hamby, ACNP-BC, RN
rdlh2011@gmail.com
---
Related information about Ron Billano Ordona on the GAPNA Website.