The House Calls SIG Leadership in Succession
by Ron Ordona
Everyone's lives are sort of a succession, almost like handing the baton of one's life off from one person to the next, to the next, to the next…And hopefully, that goes on for a long time. – Robin Sloan
The House Calls Special Interest Group (SIG) has had a busy 2019. The SIG put together a short 10-minute explainer video, House Calls: A Brief Introduction.
GAPNA members are encouraged not only view it, but share it with students and colleagues for a brief introduction into Home Based Primary Care. The SIG also spiced up each monthly meeting through invited speakers to share insights about their own work or practice that touches on the older adult, especially the homebound. Stay tuned for more to come in 2020!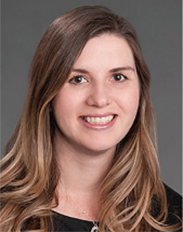 Rachel Zimmer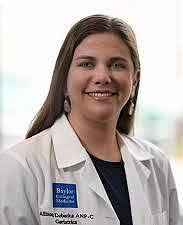 Allison Dobecka
As a growing group, the House Calls SIG is proud to continue with its leadership succession but is grateful to those who paved the way. The SIG acknowledges past chairs Deborah Wolff-Baker, Phyllis Atkinson, and Helen Horvath for their early contributions to the development and growth of the House Calls SIG.
Moving forward, the SIG is proud to announce the new leadership with Rachel Zimmer as the incoming Chair. Rachel is a doctoral adult/gerontological nurse practitioner with a great deal of experience in program development and evaluation of models of health care.
Through her work in creating house call, transitional, and mobile models of care for underserved and older adult populations in North Carolina, she has established many relationships with community agencies and networks. Dr. Zimmer led a collaborative of free and charitable clinic leaders (2016-2017) with the goal to improve the efficiencies of care that underserved populations receive.
She developed and led a holistic interprofessional free medical clinic that served the uninsured in the East Forsyth community and has expanded that model of care into a full-time model clinic for vulnerable populations that includes medical care, care coordination, and behavioral health. Dr. Zimmer has received grant funding through HRSA, the Office of Rural Health, and the North Carolina Baptist Foundation for the initiation and sustainment of this mobile clinic model of care.
She is co-director of the Wake Forest House Call Program, a geriatric home-based primary care program that uses evidence-based practice, patient/caregiver feedback, and quality indicators to provide longitudinal, transitional, and palliative care to vulnerable adults.
Dr. Zimmer serves on the Wake Forest School of Medicine CTSI Program of Community Engagement working group and contributes her expertise in this role to developing and sustaining community partners for community-engaged research. She utilizes community-engaged approaches for program development and for evaluation of outcomes related to health care. She also serves in leadership positions at Wake Forest Baptist Health.
Allison Dobecka is the new Chair-elect. Allison completed her Bachelor of Science in nursing degree at University of the Incarnate Word in San Antonio, TX.
She worked for 8 years as an inpatient cardiovascular post-op nurse before completing a Master of Science in Nursing degree from Texas Woman's University in Houston as an adult nurse practitioner. As a nurse practitioner for the past 6 years, Allison has focused her practice in home-based primary care.
She feels that quality care for homebound geriatric patients improves the quality of life for the patient as well as the family unit and community. She is involved in interprofessional education as well as quality improvement initiatives.
Ron Ordona, DNP, FNP-BC
ron@seniorcareclinic.org
Join your friends in Honolulu, Hawaii at the 2020 GAPNA Contemporary Pharmacology and Prescribing in Older Adults Conference on April 14-18, 2020.

Learn more and register today!