Change the World!
by Deborah Dunn
"Never doubt that a small group of thoughtful committed citizens can change the world, indeed it's the only thing that ever has.."
– Margaret Mead
Changing the world is a tall order – but don't doubt for a moment the positive impact you have on the lives of those you serve and the positive impact you can make as a member of GAPNA!
It is an honor and privilege to be writing the President's Message for the GAPNA newsletter. As I reflect on the 2019 37th Annual GAPNA Conference and look forward to our work together this next year. I am particularly grateful and humbled by the contributions of past and present GAPNA leaders and members.
These contributions are never more evident than those showcased throughout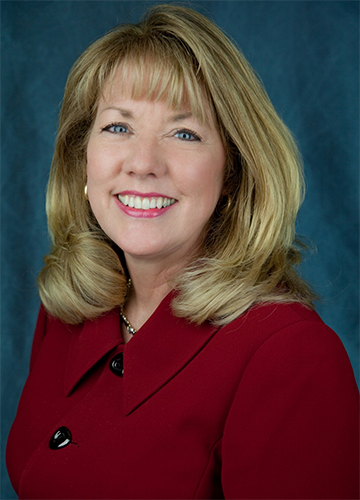 our Annual Conference. Special thanks to our conference planning committee. They did an outstanding job planning, organizing, and executing another superb educational and networking event!
Annual Conference Recap
The 2019 GAPNA Annual Conference in Las Vegas, NV, was a resounding success with 498 in attendance, including 385 GAPNA members and 113 non-members or first-time attendees. Pre-conference activities included the annual Leadership Update meeting held Tuesday evening followed by pre-conference educational workshops on Wednesday.
The Leadership Update meeting included the Board of Directors and representatives from all 21 regional GAPNA chapters, and chairs or designees of GAPNA's eight standing committees and seven special interest groups (SIGs). Chapter leaders updated the group on exciting initiatives and meetings held in their regions; committee and SIG leaders updated the group on their national efforts and shared their achievements over the past year and plans for the upcoming year.
Over 236 attendees participated in pre-conference workshops held on Wednesday. Sessions included five diverse workshops focused on hot topics and high-impact areas of practice, including House Calls, the Immunization Champions program, a pharmacology update on Diabetic and Antimicrobial management, a Pain Management and Opioids workshop, and the introduction of the first offering of the Dementia Care Specialist program. There was truly something for everyone available at the pre-conference workshops.
With over 30 continuing education sessions, poster sessions, and research presentations, the Annual Conference provided a wide range of educational topics and professional experiences for advancing the knowledge and skills of APRNs caring for older adults. Additionally, this year's conference included the introduction of an acute care educational track – providing sessions that addressed the full continuum of professional development experience, now spanning all areas of practice including primary, acute, post-acute care, home care, and long-term care.
Networking opportunities and foundation events – culminating with the Donny and Marie show on Friday evening – provided a fun and an entertaining opportunity to connect with colleagues/friends and time for making new friends.
Membership Meeting Highlights
The membership meeting and awards luncheon was a delight as we acknowledged GAPNA Rising Stars; celebrated the accomplishments of GAPNA members, chapters, and SIGs with GAPNA excellence awards, acknowledged conference presentation winners with presentation awards; and celebrated Foundation award winners and grant recipients. If you haven't had a chance to extend your congratulations, please join me in congratulating our award winners!
GAPNA Leadership Institute Launches
GAPNA is committed to growing tomorrow's leaders! It was my pleasure to announce the launch of the GAPNA Leadership Institute at this year's membership meeting. The Leadership Institute is a 12-month structured leadership development program.
The purpose of the Leadership Institute is to develop, support, and enrich the leadership skills of GAPNA members and prepare them for leadership roles and opportunities within GAPNA and other organizations that advance the care of older adults. Dr. Carolyn Clevenger (past President) is leading the program as the program director, assisted by GAPNA Leadership Institute mentors.
I am proud to announce, and hope you will join me in congratulating, the following GAPNA members, as our 2019-2020 Leadership Institute fellows: Michelle Bolz, Ron Ordona, Brette Svensson, and Amy Rose Taylor.
Opportunities and Upcoming Events
Certification as an APRN Gerontology Specialist is a great way to advance your career in geriatric practice. I encourage you to learn more about the APRN Gerontology Specialist Certification (GS-C) Exam. This is the only specialty certification available to recognize advanced practice gerontology expertise.
Keep the education coming with GAPNA's Online Library! In the Online Library you can access all the Annual Conference continuing education sessions, additional webinars, and a variety of continuing education content for keeping current and meeting your contact hour requirements for licensure and recertification.
Hawaii is calling! Registration is now open for GAPNA's 6th Pharmacology & Prescribing in Older Adults conference, in Honolulu, HI, April 14-18, 2020.
Annual Conference 2020 is on the horizon. It's never too soon to start planning for next year's conference, September 24-26, at the Hyatt Regency in New Orleans, LA.
---
Connect with Us 
The Board of Directors and I look forward to connecting and working with you to continue to advance GAPNA as the premier professional organization providing opportunities for education, leadership, research, advocacy, networking, and advancement of evidence-based care for older adults. We hope to connect with you on the GAPNA Exchange, on committee and SIG conference calls, or at your local chapter meeting.
I invite you to learn more about how you can get involved in GAPNA.
Deborah Dunn, EdD, MSN, GNP-BC, ACNS-BC, GS-C
GAPNA President 2019-2020
ddunn@madonna.edu
Join your friends in Honolulu, Hawaii at the 2020 GAPNA Contemporary Pharmacology and Prescribing in Older Adults Conference on April 14-18, 2020.

Learn more and register today!