Meet Ron Billano Ordona: GAPNA's Summer Rising Star
Every quarter, GAPNA recognizes an outstanding member who is up and coming in his or her specialty and in leadership within the organization. This quarter we recognize Ron Billano Ordona, DNP, FNP-BC.
Over the past few months, Ron has gone above and beyond for GAPNA, working diligently in his role as Chair to make House Calls an active and thriving Special Interest Group (SIG). His dedication has not gone unnoticed by the Board of Directors and they have heartily agreed that Ron would be the perfect addition to GAPNA's Rising Stars.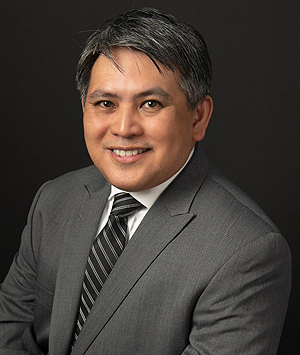 But why House Calls?
"Home is where health is!" says Ron. "I have seen how access to care can make a difference in a vulnerable homebound senior's quality of life, so I got involved in GAPNA House Salls SIG. I continue to support research, education, and policy as they relate to the care of our honored seniors, most particularly those who are homebound."
Currently, Ron works in his own private practice, Senior Care Clinic House Calls, in Northern California. His days are spent visiting homebound seniors for medical house call visits. It is the idea that his ability to help even one patient is a reward that keeps him going.
Ron is also one of the founding donors of the University of California, Davis Betty Irene Moore School of Nursing. He is establishing a scholarship program at the university called the Roleto and Amparo Ordona Endowed Scholarship in Nursing for Community-Based Senior Care, in honor of his parents, encouraging future NPs to go into community-based care.
"I think geriatrics and the care of our seniors in the community setting and in their own homes or places of residence is the future of healthcare," says Ron. With the growth of the older adult population, the need for geriatric education and support of programs such as this is vital.
Over the next 5 years, Ron envisions transitioning from a full clinical practice to part-time teaching. Until then, Ron spends his time traveling, for work and pleasure!
"It comes as no surprise that I like traveling from one senior home to the next!" says Ron. "I think of it as an adventure. I also make it a point to travel (out of my locale, out of state, or out of country) at least 2-3 times a year with family. As Helen Keller said, 'Life is either a daring adventure – or nothing!'"
So what is the next adventure for Ron?
"Currently, I am teaching myself to play the piano. It's a relaxing break from writing SOAP notes!" jokes Ron. "I am now working on The Star-Spangled Banner, hoping to perfect it at some indefinite future time!"
Congratulations, Ron! GAPNA wishes you the best in all your future endeavors.
Join your friends at the 2019 GAPNA Annual Conference, October 3-5, 2019, in Las Vegas, NV.

Register today!