Reaching Our Goals
by Michelle Moccia
"Respond to the needs of the time." ~Blessed Mary Angela
"Follow what you love and it will take you where you want to go." ~Natalie Goldberg
I found these two quotes, one by the Foundress of the Felician Sisters whose mission from God was to "respond to the needs of the times" and a quote from a American popular author "follow what you love," reflective of GAPNA's goals: advocacy for older adults, promotion of professional development, providing gerontological education, enhancing communication and professional collaboration along with consumer education on aging issues.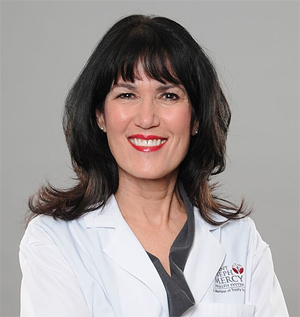 Our response is displayed proudly on our website, through enews alerts, monthly special interest group (SIG) and committee meetings, Chapter Presidents contributions, community and other professional organization involvement, and member recognition for their expert care and love of older adults.
Since the last newsletter, Gerontology Resources for APRNs in Acute and Emergent Care Settings (developed by the Acute Care SIG) and Care Plan Over Sight educational module (created by the Health Affairs Committee) were published. The first live educational webinar Best Practices in Diabetes Management and Optimizing Insulin Delivery in Older Adults was presented.
GAPNA members participated and contributed scholarly discussions to:
The Advancing Excellence in Long-Term Care Collaborative (AELTCC) 2018 Forum (Katherine A. Evans)
The Gerontological Society of America Charting a Path to Increase Immunization Rates in the Long-Term Care Setting (Sherry Greenberg)
The Palliative Nursing Summit Steering Committee on two separate initiatives: advance care planning (Ami Goodnough) and pain management (specifically education about opioid use) (Melodee Harris)
The UCLA Dementia Care program partnership (Sherry Greenberg)
Also, congratulations to the following members for their outstanding accomplishments:
Marianne Shaughnessy, PhD, CRNP, who was appointed to the role of Acting Executive Director, Office of Geriatrics and Extended Care by the Office of the Assistant Deputy under Secretary for Health for Clinical Operations
Past President Barbara Resnick, PhD, CRNP, FAAN, FAANP, recipient of the Loretta C. Ford Award
The Great Lakes Chapter (GLC) for winning the March Madness Membership Drive. The GLC will have a booth at the GAPNA Conference showcasing their chapter.  
New 2018-2019 Board Members: Deborah Dunn (President-Elect); Natalie Baker (Secretary); Sharon Bronner (Director at Large), and Evelyn Jones-Talley and Linda Keilman (Nominating Committee)
In closing,
"We will be known forever by the tracks we leave." ~Dakota Indian Proverb
I am looking forward to the future tracks we leave and weave under the leadership of incoming President Valerie Sabol, the 2018-2019 Board of Directors, and your contributions to promote excellence in advanced practice nursing for the well-being of older adults.
I am deeply grateful and honored to serve as President this year. See you soon in Washington, DC!
Michelle Moccia, DNP, ANP-BC, CCRN
President
michelle.moccia@stjoeshealth.org
Plan your trip to the nation's capital during the GAPNA Annual Conference, September 26-29, 2018 by checking out all the things to do, places to eat, and ways to have fun.

Find out about it!