GAPNA Foundation Presents Awards for Research and Scholarship at 2017 Annual Conference
by Jennifer Serafin
Each year the GAPNA Foundation organizes several fundraising events during the Annual Conference, which supports research and scholarship awards.
This year there was a Golf Outing, a Fun Run/Walk, and Chapter Gift Basket Raffle. GAPNA member donations that supported these events are the mainstay of the Foundation's fundraising. These fundraising events allowed the GAPNA Foundation to provide $10,600 in research, education, and project awards this year!
The GAPNA Foundation, Inc. Board of Directors would like to recognize and thank members who accepted the challenge to make a donation to the Foundation. We appreciate your support and enthusiasm for the Foundation's mission, which is promoting research, scholarship, and education for advanced practice nurses who serve older adults.

Don't forget to checkout the Flickr photo album filled with photos taken with the conference app.
Have a look at the fun!
Foundation 2017 Project and Research Awards
Project/Research Grants ($2,000)
Katherine Puleo, BSN, CMSRN: "Fall Risk Reduction among Urban, Community Dwelling Older Adults"
Bada Kang, MS, ANP: "The Impact of Post-Traumatic Stress Disorder on Behavioral and Psychological Symptoms among Older Veterans with Dementia; A Mixed Methods Study"
AMDA Futures Foundation Educational Scholarship ($2,000)
Lisa Marie McCusker, MSN, FNP-C, was awarded the scholarship to attend the 2017 AMDA Conference in Phoenix, AZ.
Butler Spirit Award ($1,000)
Kathleen Fletcher, DNP, RN, GNP-BC, FAAN
United Health Group: Center for Clinician Advancement Research Grant ($5,000)
Courtney Holmes DNP, APRN: "Quality Improvement of Geriatric Nursing Chronic Care Management Program".
Chapter Gift Basket Raffle
Thank you to the chapters, GAPNA Board of Directors, and Anthony J. Jannetti, Inc. for their donations of gift baskets that were raffled this year.
A special thank to chapters that donated baskets: Northern California, Southern California, Chicagoland, Delaware Valley, Florida & Florida Gulf Coast, Georgia, Heartland, Maryland, Michigan-Great Lakes, New England, Ohio, Seattle, Mid-Tennessee, Mid-South Tennessee, Texas Gulf Coast, Virginia, and Wisconsin.
The gift basket prizes ranged from vacations to special gifts, all of which were well received.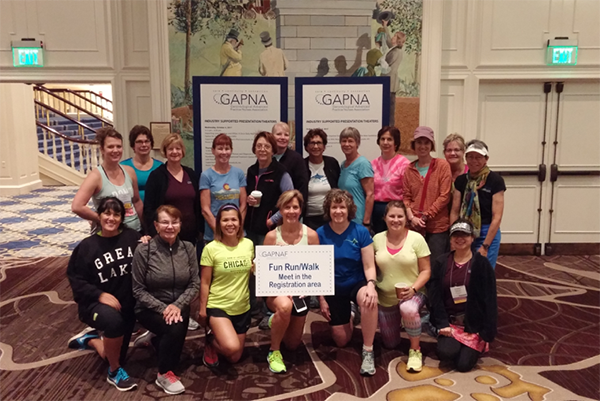 Golf Outing
Longest Drive Women: Carrie Ortwein; Longest Drive Men: Chris White; Closest to the Pin: Chris White; Longest Putt: Chris White; Winning team: MJ Henderson, Carrie Ortwein, and Chris White.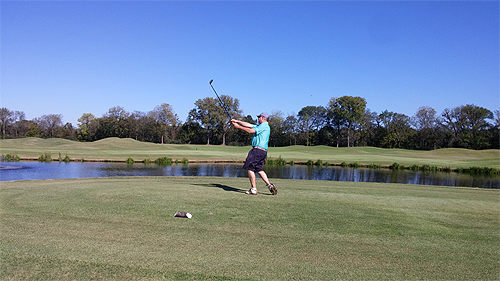 Fun Run Walk
Twenty participants, out of the 80 who signed up, walked and ran around the periphery of the Gaylord Opryland Resort and Convention Center, Nashville, TN, in the early morning moonlight. Beautiful!
The Foundation Board of Directors will now turn its efforts toward 2018 and Washington, DC, the site of next year's Annual Conference. GAPNA members should look for an announcement early next year regarding the 2018 GAPNA Foundation Awards.
If you are developing a project or research and need funding, think about applying. The Foundation is looking forward to competitive applications for next year's awards! Start spreading the word and/or working on your application now!.
by Jennifer Serafin
Chair, GAPNA Foundation
serafinjen@gmail.com