President's Message
Gratitude!
by Michelle Moccia
Because it is only with Gratitude that life becomes richer (Dietrich Bonhoeffer).
Let me begin by saying "Thank You" to all our members for making history. GAPNA's 2017 Annual Conference in Nashville, TN, was the largest attended GAPNA Conference in history with 628 conference attendees represented by 21 chapters, 8 special interest groups (SIGs), and 9 committees.
The speakers, topics, posters (research and educational), exhibitors, and industry-supported presentation theaters once again were exceptional. A hearty round of applause and thank you to the Conference Planning Committee; Research Committee (Cash Cab, posters, and research and clinical project podium presentations); Education Committee; Foundation Board of Directors; Michael Brennan, Jill Brett, Jack Edelman, and National Office team; and GAPNA Board of Directors.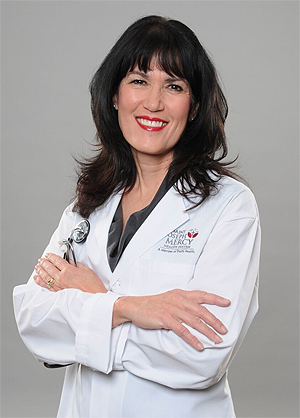 A new twist was introduced at the New Member/First Time Attendee Breakfast. Katherine Evans (President) had the great idea to seat members by regions. GAPNA's new members were escorted to their region where they were introduced to chapter presidents, board members, SIG and committee chairs. Many chapter presidents and presidents-elect along with their members decorated their regions with tokens of welcome.
Great Lakes Chapter history was presented in a map titled "Be Smitten with the Mitten" along with a pair of blue gloves. Ohio Chapter gave new members the "Buckeye" candy known in their state. Middle Tennessee welcomed members with their chapter brochure and Skinny Popcorn.
Northern California presented chapter T-shirts and an informational brochure. Georgia supplied new members with monographed pens, notebooks, and luggage tags. Heartland provided chocolates from Kansas City's most well know chocolatier: Russell Stover. Southern California distributed brochures for student members.
Following Katherine Evans warm welcome to new members and attendees, along with a hearty breakfast, lively conversation filled the room. The energy was incredible. Those who did not have a chapter in their state were given opportunities to join another state chapter and/or supplied with information for starting a chapter.
Thank you to those who participated in the GAPNA Foundation events: Scramble Golf Outing and the early morning Fun Run/Walk. Thank you too to everyone who contributed baskets and those who purchased raffle tickets to raise money for the Foundation. Monies are used to provide financial grants to support scholarly research projects and educational opportunities.
Check out the Flickr photo album filled with photos taken with the app at the 2017 Annual Conference.
Appreciation to George Peraza-Smith (and other board members and item writers) who were instrumental in proctoring five sessions of the new APRN Certification in Geronotology – the APRN Gerontological Specialist Certification Exam. One hundred forty-four attendees took the pilot exam! The certification examination will be offered for the first time at the 2018 Contemporary Pharmacology & Prescribing in Older Adults Conference in Boston, MA. More information on eligibility and registration will be available soon.
Gratefulness to outgoing board members Michele Pirc and Carolyn Clevenger for their leadership and Katherine Evans for her contribution as President and continued leadership and guidance as Past President.
The conference ended with many GAPNA members attending the spectacular Grand Ole Opry Birthday Bash. A wonderful close to an awesome conference!
The GAPNA Board of Directors is excited and looking forward to 2018 being your servant leaders. With God by our side and your incredible spirit to respond to the needs of the times, we will secure a system of care where one can age in grace, dignity, and respect.
Michelle Moccia, DNP, ANP-BC, CCRN
President
michelle.moccia@stjoeshealth.org
---
Photos from the 2017 Annual Conference in Nashville, TN