President's Message
GAPNA: Growing and Keeping the Magic Alive
by Carolyn K. Clevenger
I am writing this quarter's message to you in the afterglow of GAPNA's Pharmacology Conference and Board of Directors meeting in Atlanta on April 1-2. You will be glad to know that your President, like any Super Bowl champion, went to Disney World and Cruise following this event (basically the Super Bowl of conferences).
The week began with a strategic planning session for the Board of Directors led by Sherry Schiller, author of Hum: Using Connective Change to Lead Your Organization to Greater Purpose and Harmony. The board focused our mental energy on the landscape across the United States for advanced practice nurses caring for older adults and how GAPNA can influence the lives of older adults. Over the coming months, I will be seeking membership input on these critical topics based on responses to the upcoming member survey.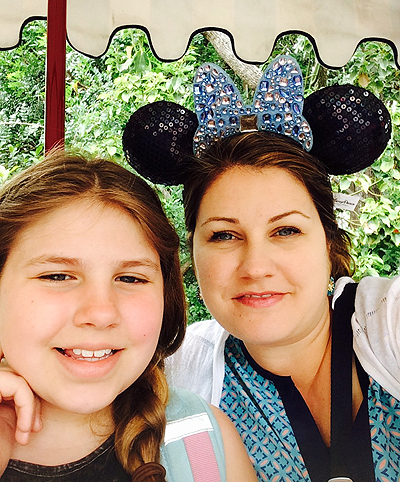 The new guiding documents — vision, mission, guiding principles, and strategic initiatives — will be unveiled and discussed in detail at GAPNA's Annual Conference, September 21-24, 2016 in Phoenix. While we are excited to discuss where the organization is heading in the coming years, it is appropriate that we consider all that has been accomplished since the last Strategic Plan was conceived in 2010. At that time, under the leadership of Evelyn Duffy, DNP, AGPCNP-BC, FAANP, six goals were identified:
Goal 1 – Image and Visibility. GAPNA will be recognized as an expert in advanced gerontological nursing.
Goal 2 – Membership Community. Members will find value in GAPNA's vibrant engaged, member community.
Goal 3 – Research/knowledge. GAPNA will excel at dissemination of evidence regarding best practices in the care of older adults.
Goal 4 – Education/professional development. GAPNA will be the premier resource for APNs seeking gerontologic knowledge that will change practice.
Goal 5 – Advocacy/Legislative. GAPNA will develop the capacity to shape policy affecting the health care of older adults.
Goal 6 – Practice. GAPNA will build capacity to serve as a resource for excellence in practice management across all gerontological settings
Have we met these goals? Here are just a few examples of the organization's vibrancy and success.
ŸAt our recent meeting, the Board of Directors realized GAPNA has more opportunities for collaboration and strategic alliances than the organization can necessarily engage!
ŸWe have experienced growth in membership from 1,723 in 2010 to 2,528 in 2015.
ŸGAPNA's Annual Conference, and now Pharmacology Conference, attract over 700 advanced practice nurses each year.
Pharmacology Conference Recap
I am pleased to report what an amazing educational conference we had this year. The planning committee brought together speakers from a variety of backgrounds and practice specialties to discuss the medications we use most commonly in gerontologic practice. In fact, Super Bowl may be the wrong comparison event — it was more like an All Star game! And, for those of you still wondering, Ted Johnson made it to his international flight that departed 2 hours after his presentation.
The conference was a great opportunity to try out the new conference app. The chatter (and competition) was a great way to engage the attendees. We were all happy to congratulate the attendee who got engaged while in Atlanta!
A few statistics on the meeting:
334 registrants.
48 people joined as new members when registering for the conference.
243 registrants were members of GAPNA.
The planning committee for 2017 has already been formed and will take the evaluation comments from this meeting and begin planning for next year. Mark your calendars now: the 2017 GAPNA Pharmacology Conference will be March 24-25, in San Francisco, CA.
Beyond our terrific meeting, the day-to-day operations of GAPNA continue as you can tell from our various communication avenues. I would like to call your attention to a few noteworthy happenings.
Practice Committee
By now I hope some of you have submitted letters of interest to the National Office to serve as Committee Chair. The committee is reforming to bring together leaders from the special-interest groups and promises to be a venue for sharing best practices across groups.
New Chapter
Please join me in welcoming our newest chapter: the Seattle GAPNA Chapter! Congratulate Mary Shelkey, President, and Elisa Martin, President-Elect, and send your best chapter management tips to them. We look forward to hearing more about their local engagement of advanced practice nurses caring for older adults in the Seattle area.
Proficiency Statement Updates
Endorsements for the GAPNA Proficiency Statement are in process and the National Office is receiving notifications regularly. Be sure to the check the latest document and, if you do not see your institution listed, reach out to Jill Brett, Association Services Manager to help facilitate those endorsements. Many times, a local GAPNA member can make the difference in sharing the document with their leadership and ensuring the emails are not buried!
Thank you for making this organization the place to go for education, support, and networking for advanced practice nurses caring for older adults. It is an honor to serve this organization and to work with each of you.
Keep the magic alive (Mickey ears may help!).
Carolyn K. Clevenger, DNP, GNP-BC, AGPCNP-BC, FAANP
President
carolyn.clevenger@emory.edu