Add these highlights to your 2020 GAPNA Annual Conference experience while supporting the foundation, nursing scholarships, and research!
The mission of the GAPNA Foundation is to provide financial grants to support scholarly research projects related to gerontological nursing and provide educational opportunities for registered and advanced practice nurses working with older adults.
Register for the GAPNA Foundation events during the normal conference registration process. Participation in Foundation Events may require a separate fee in addition to the conference registration fee.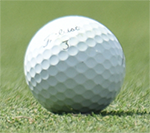 Scramble Golf Outing
When: Wednesday, September 23, Tee time 12:45 pm. Depart from Hotel Lobby at 12:00 pm.
Where: Audubon Park Golf Club, 6500 Magazine Street, New Orleans, LA 70118
Cost: $100/per person. Club rental available for $50/per person (includes sleeve of balls).
Fun Run/Walk
When: Friday, September 25, 6:00 am – 7:00 am
Cost: $25/per person
Join your colleagues for an energizing 3-mile morning run or walk to the Cafe Du Monde French Market. We will leave from the hotel lobby, pass by Lafayette Square, walk through the French Quarter along Royal Street to this iconic New Orleans site.
Forever New Orleans Walking Tour
When: Friday, September 25, 7:00 pm - 10:00 pm
Cost: $89/per person. Tickets are available on a first-come basis.
Discover all the nuances that make the Big Easy one of the most unique cities in the world from City Park and the historic cemeteries to picturesque St. Charles Avenue, lined with rows of magnificent mansions and historical oak trees.
You will see lavish Garden District homes built by wealthy Americans following the Louisiana Purchase. You will also pass the Warehouse District, a revitalized area that is home to the Convention Center. As the Crescent City story ends, you will realize this incredible city is one of spirit, hope, and rebirth!
Comfortable walking shoes and sunglasses are highly recommended.
Raffle Basket Auction
When: During Exhibit Hall hours
Raffle basket auction is open during exhibit hours at the Foundation booth. Purchase raffle tickets at the Foundation Booth during exhibit hours and enter for your chance to win one of the many prizes donated by the GAPNA Chapters. Prizes will be drawn during the last exhibit session.