GAPNA's 40th Anniversary and Highlights of Achievement
By Jenny Kim
"I arise in the morning torn between a desire to improve the world and a desire to enjoy the world. This makes it difficult to plan the day." -E.B. White
Hello GAPNA family! I hope this newsletter finds you healthy and able to enjoy things in life that provide fulfillment and joy. The unpredictable pivots we have experienced over the last few years have reminded me to be intentional about seeking what brings me joy.
COVID-19
As the saying goes, we are done with COVID, but COVID is not done with us. I want to thank all of you for your unwavering commitment to keeping older adults safe: your patient and caregiver education, vaccination promotion, and advocacy for older adults to receive timely COVID treatments and high-quality care, all done during widespread staffing shortages.
These last few months have been busy but have been ripe with opportunities for GAPNA leaders and members to showcase our expertise and clinical knowledge in caring for older adults, especially those in long-term care.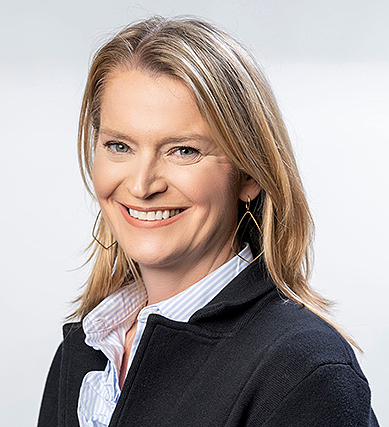 Jenny Kim, DNP, GNP-BC, GS-C, FNAP, FAANP
President
jennifer.kim@vanderbilt.edu
We have collaborated with The White House, the Department of Health and Human Services (HHS), AARP, and other key stakeholders to discuss and develop ways to improve access to timely COVID vaccination and treatment for older adults living in long-term care. It is an honor to partner with these organizations as we are committed to providing safe, high-quality healthcare for older adults.
Thank you to all GAPNA members who participated in AARP's "listening sessions," giving insight into successful methods of promoting COVID-19 vaccination for residents and staff in long-term care facilities. Our members answered AARP's call, and it has not gone unnoticed.
Finally, this past November, GAPNA partnered with AMDA, AANP, ASCP, and AANA to release the "Vax and Pax" toolkit, a comprehensive COVID-19 prevention and treatment guide for clinicians practicing in long-term care. Please share this valuable resource guide with colleagues caring for older adults.
Advocacy
GAPNA's commitment to healthcare advocacy continues to be strong. In 2022, we signed more than 30 letters sent to legislators, calling for changes that will improve healthcare for older adults in our country –– many thanks to our Health Affairs Committee for creating GAPNA's first-ever advocacy toolkit. Our members continue to be engaged in the Moving Forward Nursing Home Quality Coalition.
GAPNA is leading a coalition of stakeholders, all focused on improving long-term care residents' access to care.  GAPNA's position statement, "Eliminating Practice Barriers of the Gerontological APRN in the Long Term Care Setting," was published this past October. It continues to be shared and endorsed by other organizations who recognize the need to update outdated CMS guidelines so that gerontological APRNs may practice to the fullest extent of their education and training.
Member Engagement
Let's welcome Meghan Cash, GAPNA's newest Member Engagement Coordinator, who will continue creating more ways for members to engage with the organization. The GAPNA Exchange continues to be an excellent way to share valuable resources or to reach out to colleagues with clinical questions. If you want to join a committee or Special Interest Group (SIG), we welcome you with open arms!
I hope you have been enjoying the "We Are Your People" campaign. I have always been intrigued by other gerontological APRNs. What inspired them to work with older adults? What do they love about working with older adults? What do they love about GAPNA? These stories are being shared across all social media platforms. Be sure to check them out. Join the campaign by sharing your story.
Pharmacology Conference
With such a busy winter, I will be more than ready to attend our pharmacology conference in Honolulu on April 25th-29th. This conference is a belated celebration of GAPNA's 40th anniversary, which was delayed due to the pandemic. Conference registration is booming! Attendees can earn up to 18 pharmacology credit hours and have afternoons free to explore the island. If you cannot make it to Hawaii, this conference is being offered in a virtual format.
Gerontological Specialist Certification
March 2023 marks the fifth anniversary of the first cohort of APRNs who became gerontological specialists through the Gerontology Nursing Certification Commission (GNCC). All APRNs who meet eligibility criteria can sit for this certification examination, the only APRN gerontology specialty exam in the United States. There are currently 156 GS-certified APRNs. We want to see that number grow, especially as our population ages rapidly.
I look forward to seeing you in Hawaii. Aloha!
Jenny Kim, DNP, GNP-BC, GS-C, FNAP, FAANP
President
jennifer.kim@vanderbilt.edu