Staying Connected and Gero-Focused
By Natalie R. Baker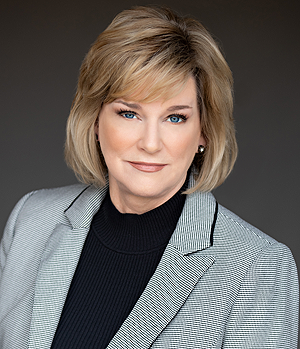 Have you registered for the 2022 Annual Conference? This year's conference will be held September 15-17 in Orlando, Florida at the beautiful Hyatt Regency Grand Cypress hotel.
We will again provide a hybrid format for those who want to attend virtually. If attending in-person, you may want to take part in one of the preconference workshops on September 14. The keynote address on September 15 will be delivered by Dr. Winifred Quinn, AARP Director of Advocacy and Consumer Affairs.
During the annual membership meeting and awards ceremony on September 17, we will recognize the GAPNA Excellence, Foundation, and Research Award recipients and install the 2022-2023 Board of Directors. We will also provide the membership with detailed information about our new Diversity, Equity, and Inclusion (DEI) statement and updated strategic plan.
Diversity, Equity, and Inclusion Statement
During the August business meeting, the Board of Directors reviewed public comments and approved a DEI statement that will be posted on GAPNA's website. We believe the below statement reflects the core values and mission of our organization.
GAPNA's longtime approach to diversity embraces all backgrounds, cultures, and viewpoints while promoting equity, inclusion, and accessibility. We are fully committed to creating a welcoming environment for everyone while promoting excellence and well-being regardless of race, ethnicity, gender identity, religion/faith, socioeconomic status, and sexual preference. We will continue to strengthen and diversify our organization's culture to ensure these values are woven into the fabric of our mission and the experiences we provide for our members, patients, and their families.
By fostering a caring and inclusive environment for all of our members, we will continue to be the trusted leaders in the expert care of older adults, education, research, policy, and advocacy efforts. GAPNA recognizes longstanding disparities in the older adult population and advocates for the removal of barriers for improved care in all practice settings.
Associate Membership
GAPNA membership is open to all healthcare professionals caring for older adults. Non-APRN nurses and other disciplines can join as associate members. Associate members enjoy many perks such as:
A subscription to the official journal of GAPNA, Geriatric Nursing.
Discounted registration fee for our fall Annual Conference and spring Contemporary Pharmacology Conference.
Discounted fee for Nursing Continuing Professional Development (NCPD) contact hours and educational sessions via the GAPNA Online Library.
Discounted membership rates to professional organizations, such as American Association of Nurse Practitioners and The Society of Post-Acute and Long-Term Care Medicine.
Ability to network with colleagues through the online community forum, GAPNA Exchange.
Additionally, associate members are eligible to vote and hold leadership positions in our committees and Special Interest Groups (SIGs). Associate members are not eligible to serve on the board of directors. I encourage you to invite your geriatric colleagues to join GAPNA.

Hawaii Pharmacology Conference
Start making your plans now for the 2023 Pharmacology Conference April 25-29, 2023, in Honolulu, Hawaii. Join your colleagues for informative geriatric pharmacology sessions in the morning and fun-in-the-sun afternoon activities.
Let's stay connected and gero focused,
Natalie R. Baker, DNP, GNP-BC, ANP-BC, CNE, GS-C, FAANP, FAAN
President
nrbaker@uab.edu