GAPNA's Spring Rising Star Is Abby Luck Parish
Abby Luck Parish, ANP, AGPCNP-BC, GNP-BC, FNAP, was awarded the 2018 Tradition Meets Innovation Award for her work redesigning Vanderbilt University School of Nursing's core courses, where she works as an assistant professor teaching core courses for MSN students and statistics for DNP students.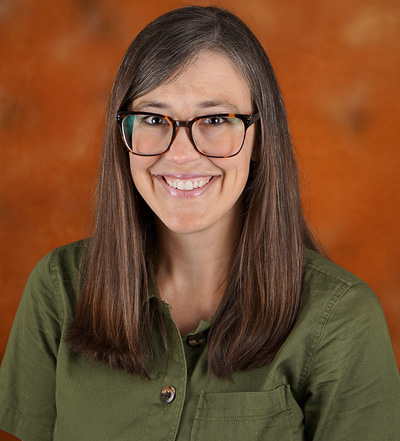 Recently, Abby worked with the Vanderbilt Center of Gerontological Nursing Excellence as a project leader and first author, conducting an integrative review of the literature on layperson's perceptions of aging and frailty.
The Vanderbilt Center of Gerontological Nursing Excellence comprises nurse educators, practitioners, and researchers, all of whom are passionate about older adults, partnering together on community education, scholarly projects, and curriculum innovations.
"Some of my favorite things about working with older adults include managing multimorbidity, optimizing function, and engaging in end-of-life discussions," Abby says. "These sorts of activities drew me to the nursing profession and are some of the most meaningful parts of my work."
Abby has been an active member of GAPNA since 2010.
When asked why she became involved in GAPNA, Abby said, "Local chapter engagement is one of the most fun aspects of GAPNA membership – it is so meaningful to connect with others who share our passion for older adults, and it's an honor to give back to those chapters by serving leadership roles."
In the past, Abby has served as Secretary, Vice President, and President of the Middle Tennessee Chapter. "I strongly suggest taking on one of these roles to anyone who was interested in getting more involved in GAPNA!" Abby says.
Continuing to live by that example, Abby has served as a GAPNA leader at more than just the chapter level. Currently, she co-edits the GAPNA section of the Geriatric Nursing journal with Dr. Benjamin Smallheer, publishing practice updates relevant to APNs working with older adults.
Abby also serves as the chair of the Awards Committee, so you may recognize her from leading the Awards Ceremony at GAPNA's Annual Conference.
"It is so inspiring getting to read the excellence award nominations and hear about the amazing things that GAPNA members and chapters are doing across the country to promote the health of older adults," Abby says. "Reading nominations is one of my favorite things I do each year."
Outside of her work, Abby enjoys cooking and spending time with her two children. "My 1 year old attended the national GAPNA conference with me when she was only a few weeks old!" Now that's commitment!
Join your friends at the 2019 Contemporary Pharmacology and Prescribing in Older Adults Conference, March 28-30, 2019, in Chicago, IL.

Register today!