Jennifer Kim: Inspired Toward Gerontological Nursing Excellence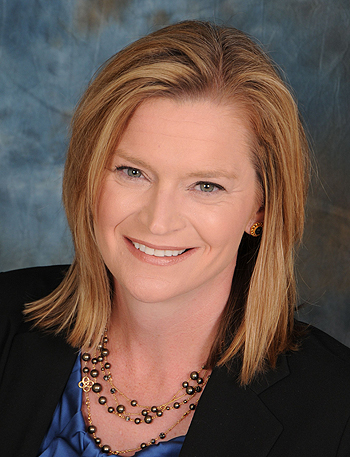 GAPNA's latest Rising Star is Jennifer Kim, DNP, GNP-BC, FNAP, of the Middle Tennessee Chapter. She has been a GAPNA member since 2002 and founded the Middle Tennessee Chapter in 2007.
Dr. Kim completed her BA in Sociology at the University of California, Irvine. She then went on to earned her MSN (GNP) at Vanderbilt University.
Finally, she received her DNP as Valedictorian of her class at New York University. She is also a Jonas Nurse Leader Scholar, Hartford Institute Primary Care for Older Adults Scholar, and received the GAPNA Award for Excellence in Leadership in 2014.
She also serves on GAPNA's Conference Planning Committee and Health Affairs Committee.
Dr. Kim is Assistant Professor of Nursing at the Vanderbilt University School of Nursing. She teaches nurse practitioner students and practices as a GNP at a skilled nursing facility. Dr. Kim coordinates Vanderbilt University School of Nursing's Center for Gerontological Nursing Excellence and recently became involved in research and quality improvement endeavors with the Center for Quality Aging at Vanderbilt University Medical Center.
When asked what inspired her to work in geriatrics, Dr. Kim replied, "I worked as a nurse's aide in a care home the summer after my freshman year of college. It was physically exhausting, but the residents always had me in stitches, and the families were appreciative of my hard work. The job was unexpectedly rewarding. I returned to college that fall knowing that I wanted to be a geriatric nurse. I took a brief detour before settling on a path that led me to become a gerontological nurse practitioner."
Dr. Kim said it's an honor to care for the Greatest Generation. "I often find myself reflecting on stories my patients have shared with me," said Dr. Kim. "Stories of their lives, their joys, and their sorrows, and the lessons they've learned. It always gives me perspective about what is truly important in life. I love that many seniors will give you their unabashed opinion – it sure does keep you humble!"
When not working, Dr. Kim cherishes spending time with her husband, Dean, and children Lindsay, Drew, and Willow. She also enjoys reading, hiking, and being in the great outdoors.
When asked where she sees the field of geriatrics evolving in the future, Dr. Kim noted, "With our expertise and holistic approach to care, geriatric APRNs will continue to show our value as the elderly population continues to grow. We have the knowledge and skill set to lead interprofessional teams who care for the complex needs of frail older adults. Five years from now, I hope I still feel fulfilled and still believe that I have the best job in the world. I trust that I will have fewer practice restrictions. And, I certainly hope to continue my involvement with GAPNA."