Advanced Practice Registered Nurses (APRNs) are highly valued as an integral part of the health care system.
The significance of the role of APRNs in patient care; however, requires that the education, accreditation, certification and licensure of APRNs be aligned to maintain patient safety while increasing patient access.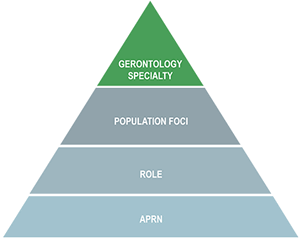 Consensus Model Resources
The following are some of the components of this alignment in the Consensus Model Pyramid, along with other related information -
Frequently Asked Questions
Please pay special attention to these ANCC Consensus Model for APRN Regulations FAQs.