---
GAPNA is now accepting abstracts for the 2021 Annual Conference.
---

Show Us Your Strength!
2020 has been a year of endurance, fortitude and strength and no one has displayed that more than healthcare workers. As Advanced Practice Nurses, you were on the front lines each day taking care of our older adult population and now it is time that we care for you.
The 2020 Annual Conference may look different, but have worked hard to make sure you have the same quality education you need, the same industry support you love and the same personal connection you deserve. Contact the National Office with any questions. Lets Learn Together!
Register Now! Download the Registration Brochure
What You Can Expect
Our 2020 Annual Conference will launch on September 22nd with our Pre-Conference workshops. Preconference workshops are available to all conference attendees regardless of registration package for an additional cost.
Our President's Welcome and Live! sessions will begin on September 24th and the last Live! session will take place on September 26th.
We want to make sure that you will have the same personal experiences you would have at our in-person conferences.
Live! sessions will be interactive and will feature speaker Q&A to make sure you can connect. Be sure to check out speakers' bios!
If you cannot make it to one of our live events - don't worry! You will have the same access to your choice of content at fingertips any time within the next year!
The On Demand sessions can be accessed at any time.
Education Packages
Conference Education packages are broken down by contact hours available. Please refer to the chart and contact the National Office with any questions.
| | | |
| --- | --- | --- |
| | Member Pricing | Non-Member Pricing |
| Pre-Conference 2 Day Workshop (010): Dementia Care Training Workshop | $125 | $175 |
| Pre-Conference 2 Day Workshop (020): Certification Review Course | $125 | $175 |
| Pre-Conference Workshop (030): Pharmacology | $115 | $165 |
| Premium Access Package (19 CNE) - | $450 | $570 |
| Deluxe Access Package (12 CNE) - | $300 | $420 |
| Standard Access Package (7 CNE) - | $250 | $370 |
Attend BONUS sessions for additional CNE when attending sessions live :
Pain Assessment Interventions Needed when Considering Older Adult Care for Healthcare Providers - This education is sponsored by UK HealthCare CECentral in collaboration with The France Foundation and is supported by a grant from the REMS Program Companies.
Pathways in Management: Osteoarthritis and Chronic Low Back Pain - Sponsored by the Nurse Practitioner Healthcare Foundation.
---
2020 GAPNA Virtual Conference
On-Demand Session List
OD1: Nurse Practitioner Role in Critical Access Hospital and Hospitalists Services
Dana Fowler, DNP, ARNP
This session will share an overview of a critical access nurse practitioner-led hospitalist
program.
OD2: Transforming the Care of Older Adults with Telemedicine
Suzanne Gillespie, MD
Telemedicine is rapidly becoming a standard care platform in modern medicine. By increasing access and responsiveness in care, telemedicine can improve the outcomes and satisfaction of older adults. This session will explore how telemedicine is being used to improve the care of older adults and relevant standards for telemedicine programs.
OD3: Challenging Conversations in Serious Chronic Illness: Palliative Care Communication for Practice with Older Adults
Valerie Cotter, DrNP, AGPCNP-BC, FAANP, FAAN; Kimberly Posey, DNP, APRN, AGPCNP-BC, GS-C; Megan Morrison, PhD, ARNP, FNP-BC, ACHPN
Because patients and APNs are reluctant to initiate these conversations, APNs must have the skills to both initiate and continue to engage in challenging conversations with patients and families about diagnosis, prognosis, and planning for how they will live with progressive disease and what is most important in their end-of-life care. This session will present culturally sensitive palliative care-informed methods that can be implemented in advanced nursing practice with older adults.
OD4: Animal-Assisted Therapy
Stuart Pope, DNP, DMin, RN
Animal-assisted therapy shows promise in providing emotional and social benefits to older adults in both clinical and community settings.
OD6: ACE Units
Whitney Gray, MSN, CRNP
This session will provide an introduction to the history and benefits of acute care for the
elderly (ACE) units and why they are integral to elder-friendly healthcare systems.
OD7: The NP Role in Elder Abuse
Ann Marie Kriebel-Gasparro, DrNP, FNP-BC, GNP-BC
This presentation will address the increasing incidence of domestic abuse in the elderly population and how NPs can be proactive in caring for elders to keep them safe.
OD8: Reducing Non-Urgent Emergency Department Visits of Homeless Veterans through Adherence to a Nurse Practitioner-Led Comprehensive Plan of Care
Vanessa Alvarado-Greer, DNP, ACNPC, ACNP-BC, CNS
This session will explore the initiation of a program developed to reduce non-urgent emergency department visits for homeless veterans, resulting in improved patient satisfaction experience and outcomes and lower healthcare costs.
OD9: Feasibility of a Telehealth Program during Hospital-to-Home Transition for Caregivers of Persons Living with Dementia
Mariya Kovavela, PhD, AGPCNP, RN
This session will discuss the development of a transitional care program designed to enhance the management skills and competence of caregivers of persons living with dementia (PLWD) to help decrease re-hospitalizations and improve health outcomes.
OD10: Graphic-Novela Intervention for Mexican-American Aging in Place: Pilot Study
Lori Martin-Plank, PhD, FNP-BC, NP-C, GNP-BC, FAANP, FNAP
This session will describe how advanced practice providers can use the graphic-novela's light-hearted comic approach to serious subjects to provide a non-confrontational format to inform families about long-term support services options and guide them in accessing long-term support services options or in other patient teaching with Mexican Americans, including depression treatment.
OD11: Engaging African-American Families in End-of-Life Discussions: Challenges and Facilitators
Pamela Cacchione, PhD, CRNP, BC, FGSA, FAAN
This session will describe why end-of-life conversations among African-American families are important to ensure that African-American elders' wishes can be supported in regards to advanced care planning, place of death, and funeral and burial plans.
OD12: The Impact of Social Media: Optimizing GAPNA's Online Presence and How to Make the GAPNA exchange Work for You
Brette Svenson, DNP, MSN, AGPCNP-BC; Celess Tyrell, BA, DES
This session will highlight how content impacts GAPNA's Facebook viewership, review best practices for social media in organizations, and present results of a GAPNA Leadership Institute project aimed at optimizing social media content. Furthermore, the session will emphasize the role of the GAPNA Exchange among members, its purpose, and the benefits of engaging in this platform.
Meet Your Keynote Speaker
Rhonda L. Randall, DO, is the chief medical officer of UnitedHealthcare Medicare and Retirement, the nation's largest business dedicated to the health and well-being needs of seniors and other Medicare beneficiaries.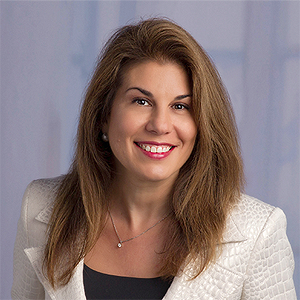 Rhonda L. Randall, DO
In this role, Dr. Randall is responsible for clinical strategy and quality improvement for the business. She oversees and ensures effective execution of the business' clinical programs and operations, Medicare payment management, and physician outreach and engagement.
She also coordinates the business' clinical initiatives with those of UnitedHealthcare's other government businesses.
Following the 2003 passage of the Medicare Modernization Act that created the Part D prescription drug program, Dr. Randall was instrumental in developing UnitedHealthcare's first Part D plans.
She is a two-time recipient of UnitedHealthcare Medicare and Retirement innovation awards, some of the business' highest honors, first in 2005 for her participation in a workgroup for disaster planning and again in 2006 for her participation in a clinical workgroup that developed a model of care for people with advanced illness and end-of-life issues.
Dr. Randall is a fellowship-trained geriatrician and is board certified in family practice as well as hospice and palliative medicine. Dr. Randall earned a bachelor's degree in biology from Saint Vincent College in Latrobe, PA, and was recently honored as one of the college's Alumni of Distinction.
She earned her medical degree from the Philadelphia College of Osteopathic Medicine. She completed her internship, family practice residency and geriatrics fellowship at Florida Hospital in Orlando, where she served as chief intern and chief resident.
Poster Presentations
You can still view posters from your peers that feature the latest evidence in the field, along with many posters from industry leaders. Access posters and selected recordings on demand.
Select Poster Presenters will be available for Q&A during Live! Sessions
GAPNA Annual Conference Forum
We know getting to connect with your peers is one of the highlights of the GAPNA Annual Conference so this year we are introducing the Conference Connect Forum.
On the Conference Connect you can send a message to your friends, discuss your favorite CE sessions and share your clinical pearls or fun stories — simply join the forum to get involved!
Awards
The GAPNA Excellence Awards and the GAPNA Foundation Awards are an integral part of our Annual Conference each year. Please join us at our Awards Ceremony to honor this year's award winners and grant recipients.
GAPNA Excellence Awards
Chapter Excellence
Specialist Interest Group (SIG) Excellence
Excellence in Clinical Practice
Excellence in Community Service
Excellence in Education
Excellence in Leadership
Excellence in Research
Foundation Grant Recipients
David Butler Spirit Award - $1000.00
GAPNAF Clinical Project Grant - $2000.00
GAPNAF Research Grant - $2000.000
GAPNAF Virginia Lee Cora Award - $2000.00
GAPNA Foundation Grant - $2000.00
AMDA Futures Scholarship - $2000.00
Industry Sponsored Presentation Theaters (ISPTs)
Exhibitor Information
During the conference, visit the exhibitor pages to explore on-demand resources, learn about health care companies and see the latest products and services to help you excel in practice.
It's the Exhibit Hall you know and love, but with a virtual twist!
View / Download the Virtual Conference Booth Application.
Conference Attendance Justification Letter
Donate to the GAPNA Foundation
The mission of the GAPNA Foundation is to provide financial grants to support scholarly research projects related to gerontological nursing and provide educational opportunities for registered and advanced practice nurses working with older adults.
Every year the foundation is able to award multiple scholarships and grants to support GAPNA members research and educational opportunities because of your donations. This year your donations as important as ever.
You can find more information on the GAPNA Foundation Donation page.
General Information
Cancellation Policy
You may request a refund by the cancellation deadline August 27, 2020. All requests must be sent in writing to the National Office, and an administrative fee of $75 will be retained, per GAPNA's cancellation policy.
Payment Policy
Registrations will not be processed unless full payment is received with the registration form. If a check is returned by the bank for insufficient funds or credit cards denied, full payment must be received by cashier's check or money order with an additional $15 processing fee.
GAPNA
East Holly Ave Box 56
Pitman, NJ 08071
Fax: 856-218-0557
gapna@gapna.org
In the event GAPNA should find it necessary to cancel or postpone this conference for any reason including, but not limited to, registration responses, strikes, or acts of God, GAPNA will not be liable for registrants' expenses. However the cancellation/postponement is ultimately resolved, GAPNA will act responsibly to protect members' and registrants' investment in the conference and association.
Thank you to our Conference Planning Committee
GAPNA appreciates the dedication and flexibility of our 2020 Annual Conference Planning Committee. Thank you!
Linda Beuscher, PhD, GNP-BC, FNAP, Planning Chair
Michele Talley, PhD, ACNP-BC
Elizabeth Galik, PhD, CRNP, FAAN, FAANP
Angela Richard-Eaglin, DNP, FNP-BC, CNE, FAANP
Patti Parker, PhD, RN, ACNS, ANP, GNP, BC, GS-C
Amy Imes, MSN, GNP-BC
Natalie Baker, DNP, GNP-BC, ANP-BC, GS-C, FAANP, Board Liaison
Rosemarie Marmion, MSN, RN-BC, NE-BC, Education Director

Contact the National Office with any questions.