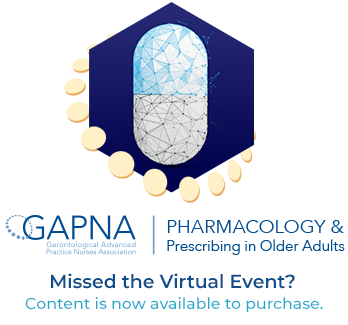 Reminder! Complete Your NCPD Evaluations from the 2021 Pharmacology Conference
If you participated in the GAPNA Virtual Contemporary Pharmacology Conference - Thank You!
We hope you found this event filled with great learning and networking opportunities.
While you have two full years to watch additional sessions and earn CNE credit, please complete the NCPD (Nursing Continuing Professional Development) evaluation for the sessions by August 31, 2021.
Note: You will need to log in to view and complete the evaluation.