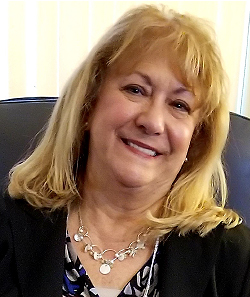 GAPNA would like to introduce you to the newly elected 2022-2023 BOD
Each candidate is profiled under the position they were elected to serve. Please take a moment to read about this year's new board.
President-Elect:
Ann Marie Kriebel-Gasparro, DrNP, MSN, FNP-BC, GNP-BC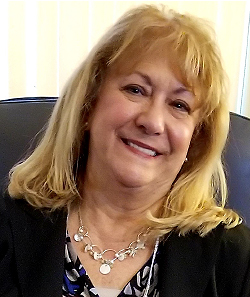 Current Position:  Faculty Graduate Nursing Program
Professional Biography: Dr. Kriebel-Gasparro, DrNP, MSN, FNP-BC, GNP-BC, Faculty Walden University, is dually credentialed as a family and gerontological nurse practitioner and has her Doctor of Nursing Practice from Drexel University.
Her clinical practice for the past 13 years is performing Medicare house call assessments for gerontological residents in Pennsylvania and New Jersey. She is a graduate of the AANP Leadership Program. As a member of the Gerontological Advanced Practice Nurses Association, she served as Chair of the Research Committee, and served as President of the Liberty Chapter of Pennsylvania 2016-2020. Previously, she was the director of the NP-DNP Programs at Temple University and Alvernia University.
She received the Pennsylvania State Award for Excellence from AANP in 2020; and the Distinguished Nursing Educator Award from the National Hartford Center of Gerontological Nursing Excellence 2019. She received the GAPNA Excellence in Education Award in 2020. She has authored for the Journal for Nurse Practitioners, and reviews for HRSA, the Journal of Doctoral Nursing Practice, and serves on the editorial board of Clinician Reviews. She will be inducted as an AANP Fellow in June 2022.
Statement for Inclusion: As President-Elect, I commit to pursuing strategic goals of GAPNA and serving the President in these priorities through the following initiatives:
Grow membership and increase retention that are financially sustainable by encouraging deeper engagement through Chapter in-person & virtual meetings, podcasts, recruitment drives, attendance at chapter meetings, recruitment of APRN students & colleagues & conference attendance
Increase alliances by collaborating with other organizations focused on care of the older adult to influence decisions that affect quality of care of older adults to increase advocacy efforts
Commitment to providing dynamic, relevant conferences, committee and SIGs, online & other educational experiences.
Provide networking opportunities for colleagues dedicated to care of older adults
Explore innovative technologies for members to educate and network with students & other APRNS through creation of podcasts & virtual meetings
Support and encourage research by APRNs and students for the care of the older adult, and disseminate these results in peer reviewed journals, presentations, podcasts, and on social media.
Advocate for APRNs nation-wide to perform to the full scope of their practice and enhance strategic collaborations that advances full practice authority.
Provide the GAPNA Website with support and encouragement to assure an attractive, user friendly, relevant, information-rich, ever-changing web portal/online presence.
Support model policy-driven governance and collaborative management
Identify and develop future leaders that will increase diversity and inclusiveness with full support and advocacy of the leadership institute
Encourage all AGNPs to obtain the GNC certification as a specialty.
Secretary:
Kimberly Posey, DNP, APRN, AGPCNP-BC, GS-C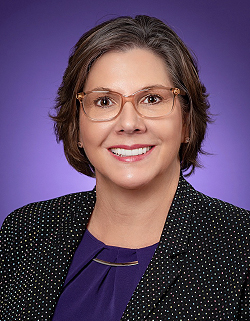 Current Position: Assistant Professor of Professional Practice, Texas Christian University
Professional Biography: Kimberly Posey, DNP, APRN, AGPCNP-BC, GS-C is an Assistant Professor of Professional Practice at Texas Christian University, Harris College of Nursing and Health Sciences, and Director of the APRN Programs.
She has extensive clinical experiences in skilled nursing, long-term care, hospice, and primary care geriatrics. She has been a member of GAPNA since 2017 and actively serves on the GAPNA Health Affairs Committee and represents GAPNA on the NP Extended Roundtable. In 2020 – 2021 she served as Chair of the Nominating Committee and co-chair in 2019 – 2020.
In addition, she has presented poster and podium presentations at GAPNA annual conferences and will present in the upcoming annual conference with the Health Affairs Committee. Finally, she has served on the GAPNA Communications Committee and as a content expert for the GAPNA gerontology specialty certification exam.
Statement for Inclusion: I immediately found my professional organization home at GAPNA while attending my first conference in 2017. It was so inspiring to be surrounded by others who were passionate about advancing care for older adults. GAPNA truly is the premier organization for APRNs that care for older adults.
In my previous roles within GAPNA on the Nominating Committee and the Health Affairs Committee, I have enhanced my leadership skills to effectively collaborate with other committee members to uphold GAPNA's vision to be trusted leaders for the expert care of older adults.
I want to serve as secretary to promote GAPNA's mission of excellence in advanced practice nursing. In addition, I aspire to participate in developing and implementing the strategic plan by supporting our members' personal and professional growth and modeling organizational vibrancy by accurately recording the proceedings of all official meetings of GAPNA.
As a strong advocate for quality care of older adults, I will carry GAPNA's vision and goals forward to impact positive change for older adults and gerontological nursing. It would be an honor to serve on your board as secretary.
Director At Large:
Aparna Gupta, DNP, MBA, FACHE, CPHQ, CRNP, ANP-BC
Current Position: Vice President of Quality
Professional Biography: I am an adult nurse practitioner with a background in geriatrics and delivery of collaborative team based care across the continuum.
I currently serve as Vice President of Quality with the National Hospice and Palliative Care Organization. In this role, I have responsibility for designing quality initiatives relevant in geriatrics, hospice and palliative care. I am also responsible for engaging hospice and palliative care providers across the nation, in high value clinical and learning initiatives like Project ECHO and other person centered care initiatives.
I also perform health risk assessments in a telehealth setting. I have served as the Director-at-Large, President Elect and (currently serving) as the President of the Liberty Chapter of GAPNA. I will be transitioning out of the role of President this year. During this time, I have had the opportunity to increase engagement, membership, streamline roles of the Chapter Board members, bring structure to business of the Chapter and launch initiatives like the monthly Conversations in Caregiving podcasts, Geriatric Pearls competition (during NP week) and initiate annual Fall Conferences as well as Spring Student Conferences.
Statement for Inclusion: Through my work as Director-at-Large I hope to serve the organization by increasing student engagement, overall membership, expanding the reach of the organization across multiple care settings and providers across the nation. I hope to bring my skills of effective communication, healthcare quality expertise, networking and building strong industry connections and helping create new initiatives and programs that position GAPNA as the leading professional organization in gerontological care.
Professionally in this role, I look forward to learning from peers and colleagues that bring valuable knowledge and expertise from academia as well as different care settings. The diversity of experience offered through this position is enlightening and I hope to gain life long relationships as well as the practical experience of successfully navigating a professional organization as large and as well known as GAPNA is in the gerontology arena.
Nominating Committee:
Chair Elect:
Margaret"Midge" Bowers, DNP, FNP-BC, AACC, FAANP, FAAN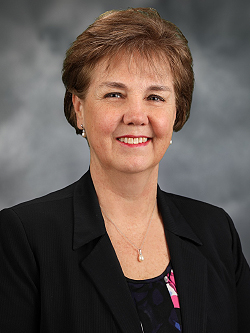 Current Position: Associate Professor and Nurse Practitioner
Professional Biography: Margaret "Midge" Bowers is an Associate Professor at Duke University School of Nursing in Durham, NC and an FNP caring for patients with heart failure in the ambulatory setting and in skilled nursing facilities.
Her passion for geriatric pharmacology and cardiovascular problems in older adults has led her to be an invited speaker both locally and nationally including webinars and podcasts. You may have seen her sporting a yellow "Cash Cab" shirt at annual conference engaging participants in research activities. She is completing a 2-year term as Director at large and has been a GAPNA member since 2012.
Statement for Inclusion: I have decided to run for a position on the Nominating committee to continue in a formal leadership position within GAPNA. In my current role of Director at Large, I have had the opportunity to grow in my knowledge of key aspects of the organization including being liaison to the Research committee, Conference Planning committee and Acute and Emergent Care SIG. I would like to build on this prior work to mentor other GAPNA members who are seeking leadership opportunities. In my almost two years on the GAPNA board, I have had the opportunity to participate in creating the strategic plan and identify goals for the future of the organization.
With those goals in mind, I would like to serve on the Nominating committee so that I can encourage and identify individuals for the ballot who will be able to operationalize the strategic plan and support GAPNA's mission in leading efforts in clinical practice, education, research and advocacy in caring for older adults. If elected I will bring an inclusive mindset to this position and be an advisor to those who are interested in running for office now or in the future.
Member:
Tamatha Arms, PhD, DNP, PMHNP-BC, NP-C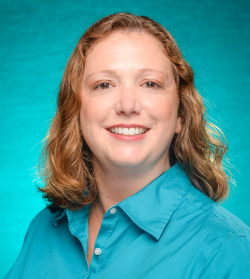 Current Position: Geropsyche SIG Chair
Professional Biography: Tamatha (Tammy) Arms PhD, DNP, PMHNP-BC, NP-C is an Associate Professor at the University of North Carolina Wilmington (UNCW), School of Nursing.
She received her PhD from East Carolina University, her DNP with Psychiatric Mental Health Nurse Practitioner (PMHNP) from the University of Tennessee Health Science Center, and her MSN with Adult/Gero Nurse Practitioner from the University of North Carolina Greensboro.
At UNCW, Dr. Arms teaches in the DNP program where she focuses on teaching DNP projects and PMHNP students. She has co-authored one book, two book chapters, individually authored two chapters that she was invited to revise and has over 20 professional articles published. Dr. Arms served in the role of chair-elect for the Geropsyche SIG for 2 years and has been in the role of Chair since the annual conference in 2020. She is also one of the current fellows in the GAPNA Leadership Institute and working on developing a Geropsyche Toolkit for GAPNA and its members.
Statement for Inclusion: Once I became a member of GAPNA in 2014, I immediately joined the Geropsyche SIG and have been wanting to become more involved at the leadership level. However, I did not feel that I had the time to dedicate to a leadership position until now.
I have been told from fellow members that starting in the Nominations committee is a great way to understand the organizational structure of GAPNA. I feel that I must learn and completely understand that to move into more leadership positions.
As a member of the Nominations committee, I hope to not only understand the organizational structure, but also understand all leadership positions and the various duties as well as get to know the people of GAPNA better. I hope that GAPNA is already benefitting from my membership as the chair of the Geropsyche SIG and current development of the Geropsyche toolkit. However, I hope to promote GAPNA as UNCW is starting a new Adult/Gero NP program that I have been instrumental in starting.