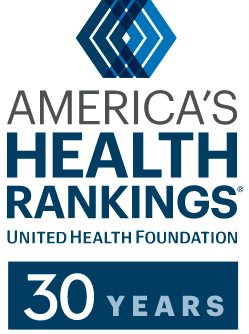 GAPNA is committed to improving the health of seniors — a goal shared by the United Health Foundation and our America's Health Rankings platform.
As part of our 10th annual Senior Report, we'd like to highlight several real-world applications of America's Health Rankings data, including how data can help us better understand health disparities, drive action to improve health equity, and foster healthier lives for people in all communities.
Explore your state's data and learn how the America's Health Rankings model influences overall health outcomes.