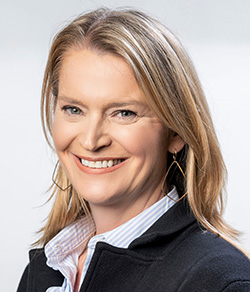 GAPNA would like to introduce you to the 2021-2022 BOD election winners.
Please take a moment to read about this year's new BOD and why they were chosen for the position noted.
President-Elect
Jennifer Kim,DNP, GNP-BC, GS-C, FNAP, FAANP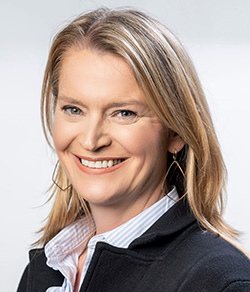 Current Position: Professor of Nursing.
Professional Biography: I have been a certified GNP since 1997. In my current position of Professor of Nursing at Vanderbilt School of Nursing.
I teach students in the AGPCNP program, coordinate the Vanderbilt Center for Gerontological Nursing Excellence, collaborate with APRN colleagues in research and quality improvement endeavors, and maintain a clinical practice in several skilled nursing facilities. A GAPNA member since 2002.
I am the founding president of the Middle Tennessee chapter and have served on GAPNA's Health Affairs and Conference Planning committees. I am a mentor in GAPNA's Leadership Institute, and am serving my second consecutive term as GAPNA Treasurer.
Statement for Inclusion: Over the last several years, my experiences of serving as GAPNA's Treasurer have been both invaluable and formative. I have seen how effective a small group of nurse leaders can be when it works together, collaboratively, on a common goal. My GAPNA Board service has prepared me to run for President Elect.
As GAPNA President, I will invest my time and energy into activities that support GAPNA's strategic plan. Specifically, under my leadership, I would like to see GAPNA create new alliances with other organizations that support and promote older adult well-being.
I would also like to see membership grow- GAPNA is the organization in which gerontological APRNs across the care continuum should feel is their home. I will prioritize efforts that support engagement of members, and those that will strengthen GAPNA's committee and SIG membership and activities.
GAPNA has a rich history of nurse leaders who have been devoted to meeting the needs of gerontological APRNs. To secure our future as an organization, it is important to engage, nurture, and prepare members who will assume GAPNA leadership roles in the future.
As the premier organization for APRNs caring for older adults, I want to see the organization continue to publish and disseminate policy and position statements that focus on supporting the work of gerontological APRNs and those that improve care for older adults.
I hope that you entrust me with this responsibility. I am asking for your vote. Thank you.
Director-at-Large
Amy Rose Taylor, AGNP-BC, MSN, RN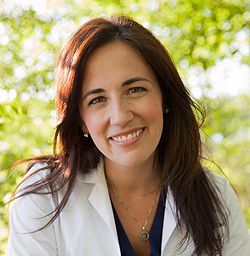 Current Position: Director of Clinical Operations, Optum HouseCalls.
Professional Biography: Amy Rose has nursing degrees from Columbia University, a bachelor's degree in English from the University of Hawaii-Manoa, and is enrolled in the MBA program at Texas A&M - Corpus Christi.
She currently is the Director of Clinical Operations for Optum's HouseCalls. Her past nursing volunteer experiences include the Health Policy Fellow for AANP in Washington, DC and the UN Representative for SONSIEL.
Within GAPNA, she has been a member of the Health Policy SIG and is the current Communications Committee Co-Chair. She was an inaugural Leadership Fellow for GAPNA, and the 2021 Health Policy Scholarship Award winner.
Statement for Inclusion: As the Director-at-Large, I hope to continue the work that I have started with the Communications Committee not only bringing the various groups within GAPNA closer together, but also strengthening GAPNA's relationships with other nursing organizations and increasing our membership outreach.
My service will bring a number of innovative ideas that will help our organization connect to partners we have worked with closely in the past as well as drive new connections with schools of nursing, fellow nursing organizations and allied stakeholders. I would like to collaborate with our esteemed board to support our chapters pursue their goals, and inspire future generations of nurse leaders to strengthen and grow our organization.
GAPNA has seen much growth and change in the past 40 years, and I would like to use the position of Director-at-Large to help set us up for 40 additional years of positive development.
Treasurer
Stacey Chapman, MSN, ANP-BC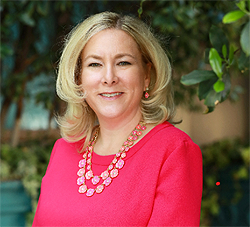 Current Position: Clinical Services Manager.
Professional Biography: I am a clinical services manager with Optum, where I have served older adults since 1999.
At a national level, I am a current Director at Large and have served as Chair of the Transitional Care Special Interest Group, Nominating Committee and Conference Planning Committee. I have a decade long commitment to GAPNA including Georgia Chapter President, Secretary, and as chair of the following committees: Conference Planning, Community Service and Awards.
In 2011, I received the Sages of Clinical Services Award at UnitedHealth Group, the GAPNA Excellence in Community Service Award and the Georgia GAPNA Excellence in Clinical Practice Award.
Statement for Inclusion: My dedication to older adults began early in my nursing career and has carried over into my practice today. I have worked at Optum Care for over 21 years managing care of frail elderly residents as an advanced practice nurse in long term care facilities.
As the premier organization for nurse practitioners caring for older adults, it has been my honor to serve in various roles for GAPNA at both the national and local level. In my current role as a GAPNA Director at large, I am the board liaison to several special interest groups including the Gero-Psych, PA/LTC and Hospice and Palliative care.
My goals as treasurer are to oversee and present budgets to the membership and board, manage funds to ensure appropriate allocation of resources, and discover new opportunities for revenue. While many organizations during the global pandemic have struggled, GAPNA has continued financial security, due to being exceptional custodians of the organization funds.
I hope to continue to grow the financial portfolio GAPNA has built over the last 40 years. By increasing financial security, GAPNA will be able to support the membership with additional education, research, health policy and leadership. Investing in enhanced membership benefits and resources, benefits geriatric care for millions.
By continuing to focus on our goals and vision in this changing healthcare climate and strategically plan for implementation, GAPNA is poised for future success. It would be an honor to serve on the board as your treasurer.
Nominating Committee
Deanna Adams, MSN, APRN, FNP-C, AGACNP-BC, CEN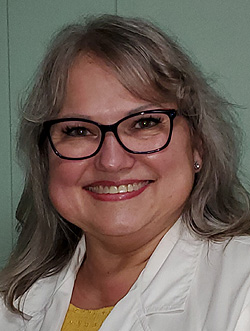 Current Position: Nurse Practitioner.
Professional Biography: Deanna Adams is dual certified as a Family Nurse Practitioner and as an Adult-Gerontology Acute Care Nurse Practitioner.
She has her own practice in East Texas where she specializes in geriatric rural health care. Deanna is currently attending Texas Christian University where she is working on her Doctorate in Nursing Practice.
She has been a member of GAPNA since 2019 and is an active member of the Acute Care SIG. She recently contributed to the updated Acute Care ToolKit resource that will soon be available on the GAPNA website.
Statement for Inclusion: I am running for the nominating committee because I believe this position is important for the election process. Soliciting potential candidates and screening them to ensure that individuals presented to the voting body are prepared to fulfill the mission and vision of GAPNA is vital to the growth and stability of the organization.
I also see this as an opportunity to further my experience and growth as a nursing leader and as an advocate for nursing, patients, and positive change in healthcare.
Emily Nicoli, MSN, CRNP, AGNP-C, ACHPN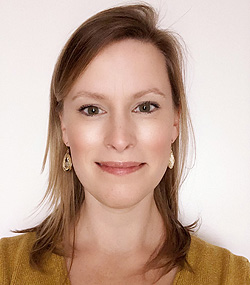 Current Position: Director of Clinical Business Support, UnitedHealthcare Retiree Solutions.
Professional Biography: Emily is a board-certified in Adult/Gerontology and Hospice and Palliative Care. She received her undergraduate nursing degree from Towson University, and her master's degree from University of Maryland. In her role within UnitedHealthcare Retiree Solutions, Emily is responsible for clinical quality, clinical program oversight, and the development of customized initiatives to improve retiree outcomes and meet client specific goals. Emily joined UnitedHealth Group in 2016. Prior to 2016, Emily served as Clinical Service Manager within Optum, managing a team of advance practice providers and nurses, in addition to delivering care to complex, chronically ill patients in the post-acute setting.
Statement for Inclusion: Through serving on the nominating committee, I hope to become more involved in national organization that supports the care of older adults. Social responsibility is a priority for me in my personal and professional life, and I would like to expand my volunteer service through supporting an organization that aligns with my passion. I would also like to develop a deeper understanding of the function of the GAPNA board, and network with fellow colleagues who have become leaders through their service on the board. Current and previous board members have shared with me how impactful their work with the organization has been, and I would aim to collaborate with my colleagues and eventually mentor other hopeful candidates.