GAPNA is the organization of choice for advanced practice nurses who want to pursue continuing education in gerontological care and who seek peer support from experienced clinicians.
We are the only advanced practice nursing organization that focuses on older adults, the fastest growing segment of the population.
Advertising Opportunities
eAlert (*career advertising only)
Our eAlert is sent to GAPNA members monthly. The eAlert serves as a brief emailed announcement keeping members abreast of the following:
pending legislation affecting those in the healthcare field
timely topics of interest
notification of chapter events
free CNE session of the month
new/updated areas of the GAPNA Website
ongoing news items
exclusive career advertisements (we only allow one career advertisement per issue).

View past issues of the GAPNA eAlerts

Find out more about posting a career advertisement on the GAPNA Website and in our eAlert: Website Advertisement Request.

View Advertising Rates
GAPNA Newsletter
The GAPNA Newsletter is the official online newsletter of the Gerontological Advanced Practice Nurses Association. It is published online quarterly for GAPNA members and non-members that contains:
association and conference news
product and industry announcements
upcoming events
articles from members
volunteer opportunities
chapter meetings and activities

Newsletter Advertising Form

View Advertising Rates
Website
GAPNA is constantly updating our website with timely information relevant to our members. We have dedicated areas of the site to:
volunteer opportunities
available awards/grants/scholarships
upcoming chapter & national events
publications and requests for articles
Annual Conference announcements (including registration information, call for abstracts, and exhibit/sponsorship opportunities)
pending legislation and how it will impact our members
career opportunities
links to educational tools, sites of interest, and schools with GNP programs
the GAPNA Online Library (see more information below)
The GAPNA Website is packed with information for anyone in the healthcare field specializing in gerontology and the care of the older adult.

View Advertising Rates
Online Library
GAPNA's Online Library is one of our most valuable resources. It is the place to go for members educational needs. It is a fast and convenient way to obtain CNE credits. Included on the site:
the free CNE being offered that month
chapter webinars
sessions from past Conferences
search feature to browse content by topical area
transcript of all sessions taken and CNE accumulated
paperless evaluation process
View more information about the GAPNA Online Library on the GAPNA Website.

View Advertising Rates
Strategic Partner Program
We are pleased to invite you to join Gerontological Advanced Practice Nurses Association as a Corporate Partner.
GAPNA is a dynamic and emerging professional organization representing the interests of advanced practice nurses who care for older adults. We are the only advanced practice nursing organization that focuses on older adults, the fastest growing segment of the population. Download the Corporate Partner Application.

View our Current Corporate Partners
Corporate Partner Program – Cost $5,000 (Recognition Value $10,000)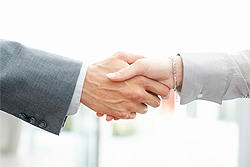 Corporate Partner Program Benefits:
Sponsorship of one issue of the GAPNA Newsletter. Your logo (linking or non linking) will be prominently placed and recognized in our online publication sent to all members.
Special recognition in our bimonthly GAPNA eAlert mailings.
Logo recognition in other publications produced during the year such as the Annual Conference Program Book.
Complimentary Membership Mailing List, for a one time use only. Mailing Piece must be approved by GAPNA.
Recognition and listing on the GAPNA Website - gapna.org.

Your corporate logo will appear on our site.
Optional link to your website.
Description of your company's products and services (up to 200 words).

Special recognition of your company at the GAPNA Annual Conference:

Acknowledgement of Corporate Partners, during opening ceremony.
Corporate Partner floor decal in front of booth.
Recognition of Corporate Partners on signage at the Annual Conference.
Corporate Partner ribbons for the name badges of your booth representatives.

Complimentary subscription to Geriatric Nursing, the GAPNA official journal.
First option to participate in special GAPNA projects and programs as they are developed.
GAPNA is a name chosen to reflect the diversity of our current and potential members, all who are interested in providing the highest quality of care to older adults. We are the only advanced practice nursing organization that focuses on older adults, the fastest growing segment of the population.
If you have any questions about the GAPNA Corporate Partner Program or would like to discuss your involvement in more details, please contact Jack Edelman, Director of Marketing, at 856-256-2313, Jack.Edelman@ajj.com or Heidi Perret, Marketing Coordinator, at 856-256-2375, Heidi.Perret@ajj.com.

Download the Corporate Partner Application


View our Current Stragetic Partners
Exhibit Opportunities GAPNA Conferences
View Exhibiting and Sponsorship Opportunities for the:
2021 GAPNA Annual Conference (Coming soon)