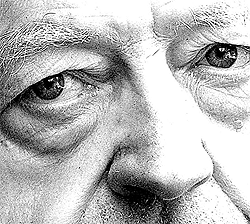 GAPNA Conference Coverage: Tool Helps Assess Elder Abuse
Clinical Advisor reported from the 2021 GAPNA Annual Conference and covered this important session on elder abuse by Dr. Natalie Baker.
"Approximately 15.7% of adults 60 years and older are at risk for abuse. Researchers developed the Decision Matrix for Elder Safety (DMES) tool to assess and determine abuse in older adults, according to a poster presented at the Gerontological Advanced Practice Nurses Association (GAPNA) Annual Hybrid Conference held September 30 to October 2, 2021..."