GAPNA President Analyzes Results, Implications of Major National Study
by Valerie K. Sabol, PhD, ACNP, GNP, ANEF, FAANP, FAAN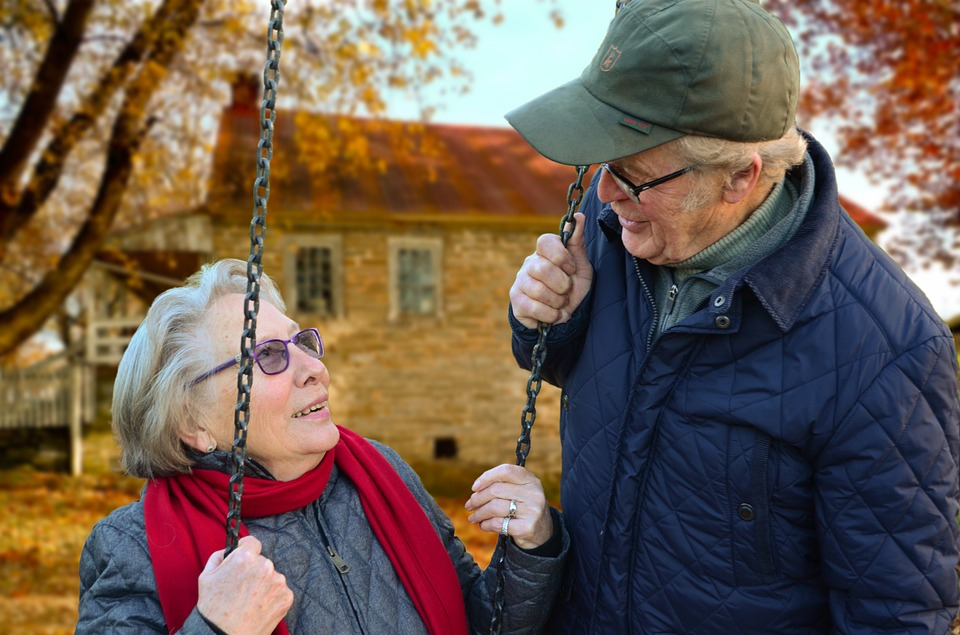 According to the United Health Foundation's 2019 America's Health Rankings® Senior Report, seniors may be able to live happier and healthier lives as they age. That's good news for the 50 million seniors (aged 65 and older) across our nation who wish to maintain their health and live at home as they age.
This report also highlights the many challenges seniors face on a daily basis. Health care providers should be familiar with the report's national and state-level trends so that they can better anticipate and deliver the care that is needed.
Some of the positive key findings from this year's report include the increased availability of personal care aides and use of a variety of health services like home health care, hospice care, and the Supplemental Nutrition Assistance Program (SNAP).
Some of the identified challenges include increased rates of obesity, depression, risk of social isolation, and reporting of frequent mental distress. And, with a growing shortage of primary care providers, access to care for seniors is another area of deep concern highlighted in the report. Fortunately, advanced practice nurses (nurse practitioners) are skilled frontline clinical experts who understand this population and are prepared to help.
A Road Map to Healthy Aging
Knowing the report's updated national and state-level trends will allow advanced practice nurses and other health care providers to focus on key behaviors that have the greatest impact on health.
Unfortunately, it's not as simple as it sounds. Just ask any of the 234,000 nurse practitioners in this country who care for seniors struggling with medical, emotional, and lifestyle issues. Better health also requires partnering with experienced clinicians who can proactively promote positive long-term behavior changes.
As a nurse practitioner myself, I have been caring for America's seniors for more than 20 years. I am also the President of the Gerontological Advanced Practice Nurses Association (GAPNA), a professional organization that represents the interests of advanced practice nurses who care for older adults in many settings - from the hospital, to a skilled nursing facility, an outpatient clinic, or an individual's own home.
The Demand for Clinical Experts
GAPNA provides our nation's nurse practitioners opportunities for ongoing education and mentorship so that they become clinical experts in helping America's seniors manage their health and many chronic conditions. GAPNA also supports nurse leadership, research, and advocacy.
"Policymakers and public health leaders must take time to listen and ask questions about what's working and what's not."
Given the dramatic primary care provider shortage, which limits access and quality care for America's seniors, we're now at a tipping point in meeting the needs of our aging population with enough expert clinicians. Is the nation's health care system prepared?
Advanced Practice Nurses (Nurse Practitioners) are Ready!
Partnering with the United Health Foundation, GAPNA is poised and prepared to help. As we dig into the report's comprehensive data, which include measures of the community/environment, health-related behaviors, policies, clinical care, and health outcomes, we are able to strategize optimal care delivery and reduce avoidable healthcare costs.
Nurse practitioners are important front-line primary care providers and can serve as resources for national, state, and local policymakers. As clinical experts, we see the daily challenges and struggles our seniors face in managing their health or that of a family member. We see that many seniors delay or avoid care due to cost, potentially worsening a condition that could have been more easily treated if they had been seen by a healthcare provider at an earlier stage. GAPNA members and other geriatric-focused health care providers implement best practices to promote healthy lifestyles, manage chronic and acute health conditions, and help America's seniors receive optimal, holistic, and affordable care.
Next Steps
Moving forward, seniors and caregivers should seek nurse practitioners and other health care providers experienced in geriatrics to provide the health care they need.
Next, policymakers and public health leaders must take time to listen and ask questions about what's working and what's not – nurse practitioners are first-hand witnesses of the daily struggles our seniors face in managing their health. To fully address the needs and concerns that are identified in this report, an important step is for all states to give nurse practitioners the autonomy to practice to the full extent of their education and training. Otherwise, they are limited in their ability to optimize care delivery for older adults.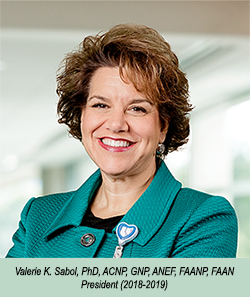 I encourage every health care provider, policymaker, public health leader, and citizen in America to read the 2019 America's Health Rankings® Senior Report. While there is a lot of good news and positive trends, we have important work to address, such as managing a variety of chronic medical conditions and associated disabilities, depression, and caregiving support.
Thanks to the United Health Foundation, we have an updated roadmap that highlights the steps we must now take to build healthier communities and provide age-friendly care. Please join me on this path.
Valerie K. Sabol, PhD, ACNP, GNP, ANEF, FAANP, FAAN, is President, Gerontological Advanced Practice Nurses Association (GAPNA) and Professor & Division Chair, Healthcare in Adult Populations at Duke University, Durham, NC.
---
RELATED INFORMATION


2019 America's Health Rankings® Senior Report
(Article Published August 2019)