14th Annual Continuing Education Offering Held
By Ron Billano Ordona
The Northern California Chapter of GAPNA (NCCGAPNA) conducted its 14th Annual Geriatric Update at Kaiser Permanente Walnut Creek Medical Center on February 1, 2020. This continuing education (CE) conference was approved to award participants 5.75 contact hours including 2 hours of pharmacology credit. This CE offering has been a tradition at NCCGAPNA.
The topics and speakers for the event included "Geriatric Dermatology" with Sally Pham, NP; "Palliative Care for Parkinson's Disease and Related Disorders" with Maya Katz, MD; "Health Policy Update" by Deborah Wolff-Baker, NP; "Geriatric Fracture Care" with Candace Kim, MD; and "Choosing Wisely for Geriatric Patients: Five Ways to Improve Care" by Todd James, MD.
This year's conference and CE credits were made possible through the hard work of the CE team: Julie Dutton (Chair), Jennifer Serafin (CE Mentor), Sarah Dulaney (CE Coordinator and Nurse Planner), and Winnie Seto.
Ron Billano Ordona, DNP, FNP-BC
Chapter President
ron@seniorcareclinic.org
Visit the Northern California GAPNA Chapter | View the GAPNA Chapters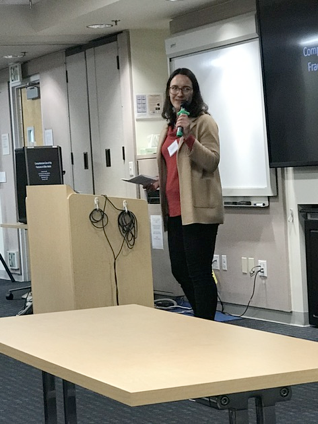 Join your friends in Honolulu, Hawaii at the 2020 GAPNA Contemporary Pharmacology and Prescribing in Older Adults Conference on April 14-18, 2020.

Learn more and register today!