Member Spotlight on Maureen Beck
By Cindy Gerstenlauer
Maureen Beck, DNP, GNP-BC, RN, graduated from Duke University in 1979 and worked in critical care for many years.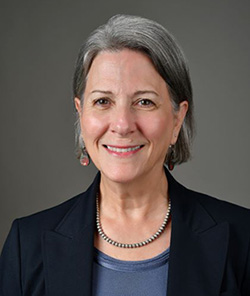 She received an MSN as a GNP in 1992 and a DNP in 2015 from Cizik School of Nursing at UTHealth in Houston. She had an office and house call practice from 1992 to 2000 and, after staying home with her children for 10 years, returned to nursing at UTHealth in the UTPhysicians Center for Healthy Aging. Maureen retook the boards to become recertified as a GNP just in time before the test was no longer available.
She is the co-medical director for the Center for Healthy Aging and the Quality Office for the Division of Geriatrics and Palliative Medicine. She recently became a Hartford Distinguished Educator in Gerontological Nursing.
Maureen has been active with GAPNA since 1992, serving as national membership Chair and as the Chair for the GAPNA Annual Convention in Houston. She has served on the Historical Committee for more than 10 years.
She was the GAPNA Texas Gulf Coast Chapter Treasurer from 2015 to 2017. She has been a Texas Nurses Association delegate and currently is on the District 9 Nominating Committee. She is also active with AANP, ANA, and Sigma Theta Tau. She has presented at the local, state, and national levels.
Maureen likes to paint, make jewelry, and occasionally tries to knit. She and her husband have a small ranch west of Houston and are beekeepers. They are soon to be grandparents for the first time.
Cynthia Gerstenlauer, ANP-BC, GNCS-BC, CDE, CCD
Chair, Historical Committee
cgerstenlauer@comcast.net