GAPNA Advances APRN Practice and Care of Older Adults
By Deborah Dunn
"So never lose an opportunity of urging a practical beginning, however small, for it is wonderful how often in such matters the mustard-seed germinates and roots itself."
– Florence Nightingale.
In celebration of the 200th anniversary of Florence Nightingale's birth, the World Health Organization has designated 2020 as the International Year of the Nurse and Midwife #YON2020 #YearOfTheNurse. What a wonderful way to begin 2020, with global recognition of nurses and the historic contributions of nursing in shaping health care around the world!
It's also a great time to reflect on GAPNA's accomplishments in the past quarter as well as our projects and plans in process.
Promoting Gerontological APRN Practice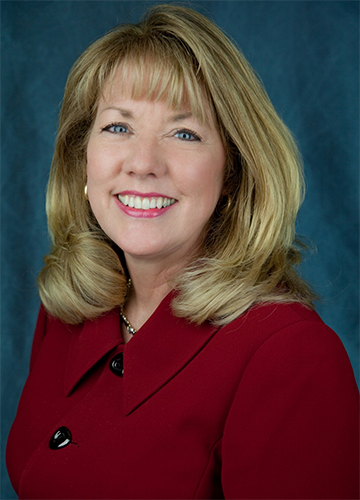 GAPNA has a seat at the table and provides valuable input as our members are representing the perspectives of APRNs who care for older adults in several venues.
In October 2019, Jennifer Kim and Natalie Baker represented GAPNA at the Licensure, Accreditation, Certification, and Education (LACE) roundtable meeting; in November Jennifer Kim participated in the National Council of State Boards of Nursing APRN Compact Stakeholder meeting in Chicago.
In November, GAPNA joined the National Task Force (NTF) on Quality Nurse Practitioner Education and, in December, Immediate Past President Valerie Sabol attended the NTF national meeting. GAPNA's involvement provides the opportunity for input on the revision of the NTF criteria, conveys the pressing need for adequate numbers of gerontological APRN faculty to teach current and future generations of APRNs, and stresses the need to deliver adequate breadth and depth of gerontology content in program curricula.
The Gerontology Nursing Certification Commission (GNCC) Board continues to promote and advance efforts to increase Gerontological Specialist Certification. The GNCC Board met in December and reviewed certification exam results and fine-tuned testing.
They successfully established new computer-based testing for the Gerontological Specialist - Certified (GS-C) examination to be offered Spring 2020. The application deadline for those wishing to sit for the exam in April 2020 is February 18, 2020.
Advocating for Older Adults
The GAPNA Health Affairs Committee has been keenly engaged in monitoring legislation and regulatory acts affecting senior health and APRN practice. The GAPNA Board of Directors joined with major nursing and healthcare organizations in signing a letter to Secretary Azar of the Department of Health and Human Services to applaud the President's recent Executive Order entitled, Protecting and Improving Medicare for our Nation's Seniors. We commend efforts to remove outdated barriers to APRN practice that impede seniors' access to high-quality health care.
In another effort, GAPNA joined other organizations sending a letter to House Majority Leader Hoyer, Senate Democratic Leader Schumer, and Senate Majority Leader McConnell strongly urging Congress to permanently repeal the Health Insurance Tax for Medicare Advantage and Part D beneficiaries by the end of the year.
We believe these advocacy actions make a difference and demonstrate GAPNA is an organization devoted to accessible and affordable care and are committed to advocating for health policy changes that best serve older adults and their families.
Visit Gapna Legislative Affairs (Member log in required).
Advancing Excellence in Care of the Older Adult
In October 2019, I had the honor of representing GAPNA at the annual meeting of the Florida Society for Post-Acute and Long Term Care. I was a panelist on the National Leaders Forum along with Dr. Lisa Morris, President of the American Society for Consultant Pharmacists, and Dr. Arif Nazir, President of the American Medical Directors Association.
In November 2019, GAPNA Past President Katherine Evans represented GAPNA at the Coalition to Transform Advanced Care National Summit on Advanced Illness Care.
GAPNA members are highly sought for their expertise in care of the older adult! Members provide interviews, presentations, op-eds, and articles to a variety of organizations. Here are just a few you may want to check out in case you missed them:
In a Nurse.com article published November 6, 2019 entitled "Home Care Nursing Shortage Has Negative Impact on Patients," Past Chair of the GAPNA House Calls SIG Ron Ordona was interviewed and quoted.
In November, Dr. Rachel Zimmer, GAPNA House Calls SIG Chair, worked with United Health Group on an educational article on social isolation in seniors.
Also in November, GAPNA Past President Carolyn K. Clevenger, DNP, GNP-BC, FAANP, was featured in a CNN health segment, Vital Signs with Dr. Sanjay Gupta, on how to care for an aging population.
Highlighting GAPNA's partnership with The John A. Hartford Foundation and UCLA on the Dementia Care Specialist training project, President-Elect Sherry Greenberg co-authored an article detailing this work which was published in Caring for the Ages, 20(8), 14-15. https://doi.org/10.1016/j.carage.2019.10.003.
Additionally, we are proud of the "GAPNA Geropsychiatric Nursing Position Statement: Supporting Evidence for Geropsychiatric Nursing as a Subspecialty of Gerontological Advanced Practice Nursing" authored by the Geropsychiatric SIG and issued November 2019.
This paper advances geropsychiatric nursing as an appropriate subspecialty of advanced practice nursing, calls for support of APRN geropsychiatric nursing education, recognition of specialization, and calls for the removal of barriers to practice in order to increase access to mental health care for our growing senior population.
GAPNA members are involved in many efforts to advance excellence in care of older adults. I hope I have given you a flavor of just some of GAPNA's exciting ongoing work.
Advancing GAPNA – Serving Members Today and Tomorrow
The GAPNA Board of Directors and I want to thank all of our members who participated in the website redesign process activities to date. Whether you took the time to answer a survey, do the card-sort activity, or be interviewed by our consultant team – thank you! Throughout the next few months we will be continuing to engage you through your committees as we work to refresh content, create new content, and reorganize the site for better navigation.
Serving all of us, the Education Committee does a fantastic job! We have another exciting pharmacology program planned. The 2020 Pharmacology Conference in Honolulu, Hawaii, is fast approaching and early bird registration ends February 26. The 39th GAPNA Annual Conference, September 24-26, 2020, in New Orleans is shaping into an amazing program. Please consider being a podium or poster presenter at the Annual Conference. Your colleagues want to hear about the exciting work you're doing! Abstracts are due March 15, 2020.
With so many ways to be involved with GAPNA, I hope you make GAPNA involvement one of your New Year's resolutions. If you're thinking about a leadership role in GAPNA, consider applying for the GAPNA Leadership Institute fellowship in 2020. Our first group of fellows is well underway and we're having a fantastic experience growing our leadership knowledge and skills under the direction of Past President Carolyn Clevenger, Institute Director.
In closing, circling back to Florence Nightingale's advice, I urge you to grasp a GAPNA opportunity this year. Engage in a new endeavor, even in the smallest way. Experience colleagueship, professional growth, and pride as the good work you do takes root to improve health care directly and indirectly for the seniors we serve.
From the GAPNA Board – wishing you all the best in 2020!
Deborah Dunn, EdD, MSN, GNP-BC, ACNS-BC, GS-C
GAPNA President 2019-2020
ddunn@madonna.edu