GAPNA President Interviewed About Elder Care During COVID-19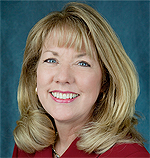 GAPNA President Deborah Dunn was interviewed recently for two articles by the American Heart Association.
In a feature article, Dr. Dunn discussed the additional challenges caused by the pandemic facing those who are caring for elderly loved ones. In a second article, Dr. Dunn provided "Tips for Caregiving During the Coronavirus Pandemic."
Both articles are syndicated and are being picked up by news sources across the country, including U.S. News and World Report and the Houston Chronicle.
Read the Interview | Tips for Caregivers
Join your friends at the 2020 Vitrual GAPNA Contemporary Annual Conference on September 24-26, 2020.

Learn more and register today!