Waving Goodbye to a Dear Friend of GAPNA: Dr. Virginia Lee Cora
We will never forget her signature wave, broad smile, booming voice, and welcoming Mississippi manner.
A core characteristic of a GAPNA devotee is that we are driven; Virginia Lee Cora, DSN, APRN-R, FAANP (VALee), blazed the trail, setting the bar higher than any of us could hope to reach, and was always right there to protect and encourage us. She was relentless in establishing and achieving GAPNA goals and pushed all of us to do the same.
She attended her first GAPNA (then NCGNP) conference in Williamsburg, VA, in 1994, and she found a second home and family for the next 23 years. She attended her last conference in Nashville in 2017. She often had her red RV and Jamie (her devoted Boston Terrier) in tow.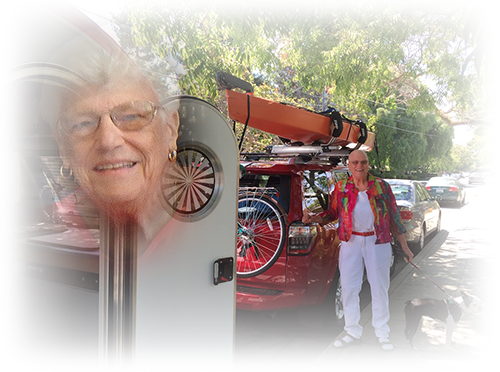 VALee worked tirelessly alongside her GAPNA colleagues for more than 2 decades. She envisioned the potential of GAPNA in leading the way in improving the quality of care and quality of life for all older adults.
She was instrumental in establishing competencies and proficiencies in APN education and practice. Her contributions were well known nationally, and she was inducted into the Mississippi Nursing Hall of Fame and as a Fellow in the American Academy of Nurse Practitioners.
As GAPNA President in 2001, VALee was the consummate professional – demonstrating expertise, compassion, and respect. Her broad network of interprofessional colleagues provided GAPNA the opportunity to strengthen our collaborations with other organizations.
Being strategic, open-minded, and meticulous were attributes that enabled her to be a marvelous mediator. Even in the most difficult of circumstances she kept prodding us to complete the task(s) at hand. She helped to establish the GAPNA Foundation and remained actively engaged in it over the years.
As a member of the GAPNA Historical Committee she incentivized us to chronicle, publish, and archive our 30 history. Though her health was failing, she welcomed us into her Mississippi home in late June 2018 to complete the 5-year addendum. She once more took the lead in interpreting our work and submitting the final draft to the Committee.
VALee also knew how to play. Although she herself never golfed, she served as course Marshall at the Annual GAPNA Golf Tournament. She kept the golfers from lagging behind and monitored holes for the longest drive, longest putt, etc. We saw the sun rise during GAPNA conferences across the country as we walked or ran in support of the Foundation. We toasted with wine and ate sushi.
During her final months her pain and nausea became too much to bear and she chose palliative and hospice care. She expressed how grateful she was to her GAPNA friends for their thoughts and prayers. In a recent call with a GAPNA friend she said, "I love old folks. I love GAPNA." VALee died peacefully in her Mississippi home on December 7, 2018 with her family at her side.
As we grieve, her legacy keeps us strong. In unison, let us wave one final goodbye to our cherished friend: Dr. Virginia Lee Cora.