Fun Foundation Events Planned at the Annual Conference
by MJ Henderson
Add these Highlights to your Conference Experience While Supporting the Foundation, Nursing Scholarships, and Research!
The mission of the GAPNA Foundation is to provide financial grants to support scholarly research projects related to gerontological nursing and provide educational opportunities for registered and advanced practice nurses working with older adults.
Help us achieve this mission by supporting our fundraising events in Las Vegas, NV, this year. Reserve you place for these fun events when you register for the 2019 GAPNA Annual Conference.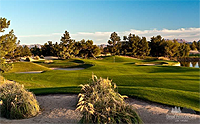 Scramble Golf Outing
Day: Wednesday, October 2, 2019
Tee Time: 12:58 p.m. (rain or shine)
Place: Desert Pines Golf Club
Cost: $150
At Desert Pines Golf Club Las Vegas, experience the Carolina sandhills, tucked away minutes from the Las Vegas Strip, in the historic part of Las Vegas. As you tee off, you will feel transported from the casinos and glitz to a place where you can enjoy the fresh, calming scent of real pine trees.
Included: Carts with GPS, driving range for practice. Full bar and restaurant, with beverage cart available on the course. Experience an enjoyable afternoon of golf with prizes! We welcome all golfers who like to have fun playing best ball golf. Club rental available for $40.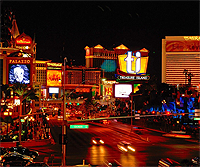 Fun Run/Walk
Day: Friday, October 4, 2019
Time: 6:00 a.m.
Place: Meet in the lobby of the Paris hotel
Cost: $25
Join us for a "walk on the wild side" as the sun comes up with a Fun Run/Walk along the strip in Las Vegas, featuring the Paris, Wynn, Bellagio, and New York hotel properties. Count all the AEDs along the route. Best equipped city for lifesaving devices in the United States!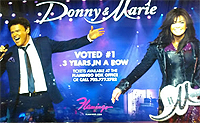 The Donny and Marie Show at the Flamingo
Day: Friday, October 4, 2019
Time: 7:30 p.m.
Place: The Flamingo, across the street from the Paris Hotel
Cost: $92 (Best deal for a live show in Las Vegas! Check it out!)
It's live from Las Vegas on Friday night! If you have never been to live show in Las Vegas this is the one to see. We have great seats at a great price. Tickets are limited so book early with GAPNA and support the GAPNA Foundation!
MJ Henderson, MS, RN, GNP-BC
mj@mjhsb.com
Join your friends at the 2019 GAPNA Annual Conference, October 3-5, 2019, in Las Vegas, NV.

Register today!