GAPNA Leaders Chosen for 2019-2020
The results are in!
Thank you to all the candidates who offered to serve in leadership positions with GAPNA for 2019-2020. GAPNA grows when members contribute their leadership skills.
Congratulations to the following members who were elected to their positions:
President-Elect
Sherry A. Greenberg, PhD, RN, GNP-BC, FGSA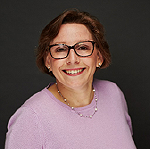 Current Position:
Courtesy-Appointed Associate Professor, NYU Rory Meyers College of Nursing
Professional Biography:
I am Courtesy-Appointed Associate Professor, NYU Meyers College of Nursing; Editor-in- Chief, Hartford Institute for Geriatric Nursing's Try This:® Series; and NP faculty consultant, IHI's Age-Friendly Health System initiative. I earned my BSN, MSN, PhD from University of Pennsylvania School of Nursing and have been a certified GNP since 1992.
I am Director-at-Large on GAPNA's Board of Directors (2017-2019), member of the Education Committee and Delaware Valley Chapter. I contribute to GAPNA's Gerontology Resources Toolkit and am working on a Gerontological Specialist Certification Study Guide with GAPNA colleagues. I received GAPNA Foundation's Research Podium Presentation and Education Poster awards.
Statement For Inclusion:
As President-Elect, I would uphold GAPNA's mission to promote excellence in advanced practice nursing advocating for health and well-being of older adults. I enjoy leadership and service activities, especially collaborating with others dedicated to improving care for older adults.
As Director-at-Large, I led revision of the abstract review process and initiated development of an APRN Gerontological Specialist Certification Examination Study Guide. I leverage relationships prompting funded projects, such as GAPNA partnering with UCLA Alzheimer's and Dementia Care Program to train advanced practice nurses as dementia care specialists. As President-Elect, I would continue as a productive member of the Board of Directors and lead activities while focusing on GAPNA's strategic plan and growth. My work and leadership positions have prepared me well for this role.
GAPNA member service in Committees, Special Interest Groups, and Chapters, advocacy, research, and education have significant impact on care of older adults and the role of the gerontological advanced practice nurse. I believe the Board of Directors should continue to support this growth and dedication. Our duty is to instill positivity in person-centered care, empower change, advocate for recognition and certification as Gerontological Specialists, and drive policy.
Collectively, we can provide the crucial direction needed for advanced practice nursing education, clinician and faculty development, research and policy endeavors, and promotion of evidence-based, comprehensive care for older adults across healthcare settings.
Treasurer
Jennifer Kim, DNP, GNP-BC, GS-C, FNAP, FAANP
Current Position:
Current Position: Assistant Professor of Nursing, Vanderbilt School of Nursing
Professional Biography:
Jennifer Kim, DNP, GNP-BC, GS-C, FNAP, FAANP is an Assistant Professor of Nursing at Vanderbilt University School of Nursing (VUSN) and has been a certified GNP since 1997. She teaches in VUSN's AGPCNP program and is Coordinator of the Vanderbilt Center for Gerontological Nursing Excellence. Dr. Kim practices in a LTC facility and currently does deprescribing research with hospitalized seniors discharging to SNFs.
She has been a member of GAPNA since 2002, has served as a member of the Health Affairs and Awards Committees, was founding president of the Middle Tennessee chapter (2007), and currently serves GAPNA as its Treasurer.
Statement or Inclusion:
I am privileged to be running for the office of GAPNA's Treasurer once again. I was humbled to be elected to this position in 2017, and continue to be thankful that members entrusted me with this responsibility. It is exciting, challenging, and rewarding to engage in shared decision making with other board members as we look for ways to meet members' needs and seek opportunities for growth. I am proud to serve an organization that has a rich history of advocating for high quality healthcare for older adults.
The treasurer role in any national organization is important. A treasurer must show leadership through engagement with the organization's members, and must be mindful of the organization's goals when confronting financial decisions.
Leadership must also be demonstrated through stewardship of resources, and by the ability to work well with other members on clinical, social, and policy issues that impact healthcare for older adults. GAPNA's membership numbers have been steadily climbing, as it is increasingly being recognized as a community of dynamic APRNs passionate about caring for older adults across the care continuum.
It is important to strike a balance between engaging and supporting new members, meeting the professional development and educational needs of established members, and developing and strengthening partnerships with other organizations.
If I am re-elected to serve GAPNA as its Treasurer, I will diligently assume the responsibilities of this leadership role, and will do my best to promote the mission of GAPNA.
Director At Large
Stacey Allen Chapman, MSN, ANP-BC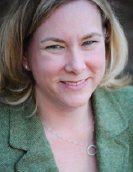 Current Position:
Clinical Services Manager
Professional Biography:
I am currently a clinical services manager with Optum, where I have served older adults since 1999. I have a decade long commitment to GAPNA in a variety of capacities including Georgia Chapter President, Secretary, and as chair of the following committees: Conference Planning, Community Service and Awards.
At a national level, I have served as Chair of the Transitional Care Special Interest Group, Nominating Committee and Conference Planning Committee. In 2011, I also received the Sages of Clinical Services Award at UnitedHealth Group, the GAPNA Excellence in Community Service Award and the Georgia GAPNA Excellence in Clinical Practice Award.
Statement For Inclusion:
My dedication to older adults began early in my nursing career, and carried over into my practice today. I have worked for Optum the last 20 years managing care of frail elderly residents as an advanced practice nurse in long term care facilities.
As the premier organization for nurse practitioners caring for older adults, it has been my honor to serve in various roles for GAPNA at both the local and national level. In my diverse leadership roles serving the organization, I created two new social responsibility projects in Georgia, increased presence in health care policy by supporting our local APRN coalition, and laid the groundwork for Student Night, an outreach program emphasizing early engagement with graduate students in the nursing field. Under my leadership the Georgia chapter received the GAPNA Chapter Excellence Award in 2013.
My goals as director at large are to support member engagement, encourage mentorship for students and new members, strengthen collaboration with other disciplines and continue work in health care policy and practice. I serve on the Board of Directors with the Georgia Medical Director's Association to strengthen the relationships among physicians and advanced practice clinicians. We must ensure individuals invest in the organization, sparking interest and creating innovative ideas for our future.
By continuing to focus on our goals and vision in this changing healthcare climate and strategically plan for implementation, GAPNA is poised for future success. It would be an honor to serve on the board as your director at large.
Nominating Committee
Kimberly Posey, DNP, APRN, AGPCNP-BC, GS-C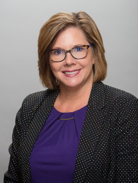 Current Position:
Assistant Professor
Professional Biography:
Kimberly Posey is an Assistant Professor, Texas Christian University, Harris College of Nursing and Health Sciences and Director of the Nurse Practitioner Programs. She is a board-certified Adult-Gerontological Primary Care Nurse Practitioner and certified gerontological specialist.
She is also an instructor at the University of North Texas Health Science Center, Division for Geriatrics, where she also practices. She has served as a content expert for the GAPNA gerontology specialty certification exam and actively serves on the Health Affairs and Communication Committees.
Statement For Inclusion:
I want to serve on the nominating committee to promote GAPNA's mission of excellence in advanced practice nursing. This opportunity would enhance my leadership skills to effectively collaborate with other committee members to uphold GAPNA's vision to be trusted leaders for the expert care of older adults.
The election process is important to nominate leaders who will carry GAPNA's vision and goals forward to impact positive change for older adults and gerontological nursing.
Thank you to Linda Keilman and Evelyn Jones-Talley who served on the Nominating Committee.
The Nominating Committee will be chaired by Linda Keilman in 2019-2020. Please reach out to Linda if you have questions about positions in the next election.
Barbara Harrison, PhD, APRN, GS-C
Nominating Committee Chair
behmcpherson@gmail.com
Linda Keilman, DNP, GNP-BC, FAANP
keilman@msu.edu
Evelyn Jones-Talley, NP
Join your friends at the 2019 GAPNA Annual Conference, October 3-5, 2019, in Las Vegas, NV.

Register today!