Pharmacology Conference Showcases Stellar Content and First Specialist Exam
by Michelle Moccia
"When you have exhausted all possibilities, remember this - you haven't."
~Thomas Edison
Thomas Edison wisdom certainly describes GAPNA's continued leadership and advocacy. GAPNA's 4th Annual Contemporary Pharmacology & Prescribing in Older Adults program in Boston, MA, was outstanding and attended by 325 individuals.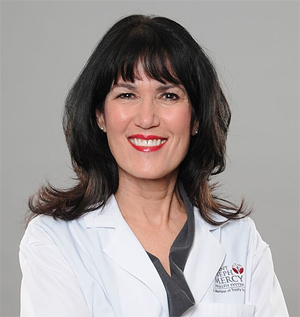 The planning committee, speakers, exhibitors, New England Chapter, and site selection were all instrumental in the conference's success.
The presentations were informational and sparked conversation. Heartfelt testimony was expressed by many following palliative care topics addressing barriers created by the opioid crisis regarding individuals who need symptom management. Future endeavors to address this unforeseen adverse outcome are being developed.
Sue Mullaney (Health Affairs Committee chair) and Deborah Wolff-Baker released the "Home Health Care Survey" during the conference; 112 attendees contributed to the survey. Thank you to many chapter presidents who piloted the survey prior to its release at the conference.
Following the conference, 35 APRNs registered and sat for the First Gerontological Specialist Certification Exam: the only specialty certification that recognizes gerontological APNs. If successful, they will be among the first APRNs to earn the GS-C credential. Congratulations!
Attendees were offered an opportunity to win a Michael Kor's collection (purse and wallet) by participating in industry-sponsored product theater programs. This was new to the conference and well received. The lucky winner was Christina St. Clair. Two members of the GAPNA Foundation (Suzanne Ransehousen and Jennifer Serafin) showcased the Foundation's contribution to members and attendees had the opportunity to win an iPhone charging station and the textbook: SUNA Core Curriculum for Urologic Nursing. The winners were Maria Contreras and Helen Kain.
Your GAPNA Board of Directors met prior to the conference to deliberate, brainstorm, approve motions, set goals, and welcomed GAPNA's new Association Services Manager Anita Conlon! Also during the conference, the GAPNA Gives Back initiative collected over $400 for the Little Brothers of Boston Friends of the Elderly. View the GAPNA Board Meeting Highlights. If you are not already, you will be prompted to log in to your GAPNA member account to view this report.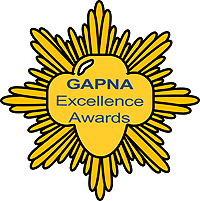 Please participate in the 2018 Elections in May by casting a vote for those who have asked to serve. Also, don't forget to nominate a colleague or yourself for an Excellence Award!
A shout out and congratulations to GAPNA Members on the Move: 2018 Fellows (Fellows of the American Association of Nurse Practitioners) Sue Mullaney, Jennifer Kim, Nancy Edwards, George Peraza-Smith, and Gretchen Schumacher along with Valerie Flattes.

Valerie Flattes received the Western Institute of Nursing Regional Geriatric Nursing Education Award. 
Finally, a special thank you and fond farewell to Jill Brett for supporting the organization for 5 years. Jill's smile, "sure thing" attitude and salutation of "kindly" will be missed.
Michelle Moccia, DNP, ANP-BC, CCRN
President
michelle.moccia@stjoeshealth.org
"We are not on Earth to see how important we can become, but to see how much difference we can make in the lives of others."
~Gordon B. Hinckley
---
Photos from the 4th Annual Contemporary Pharmacology & Prescribing in Older Adults
Photo 1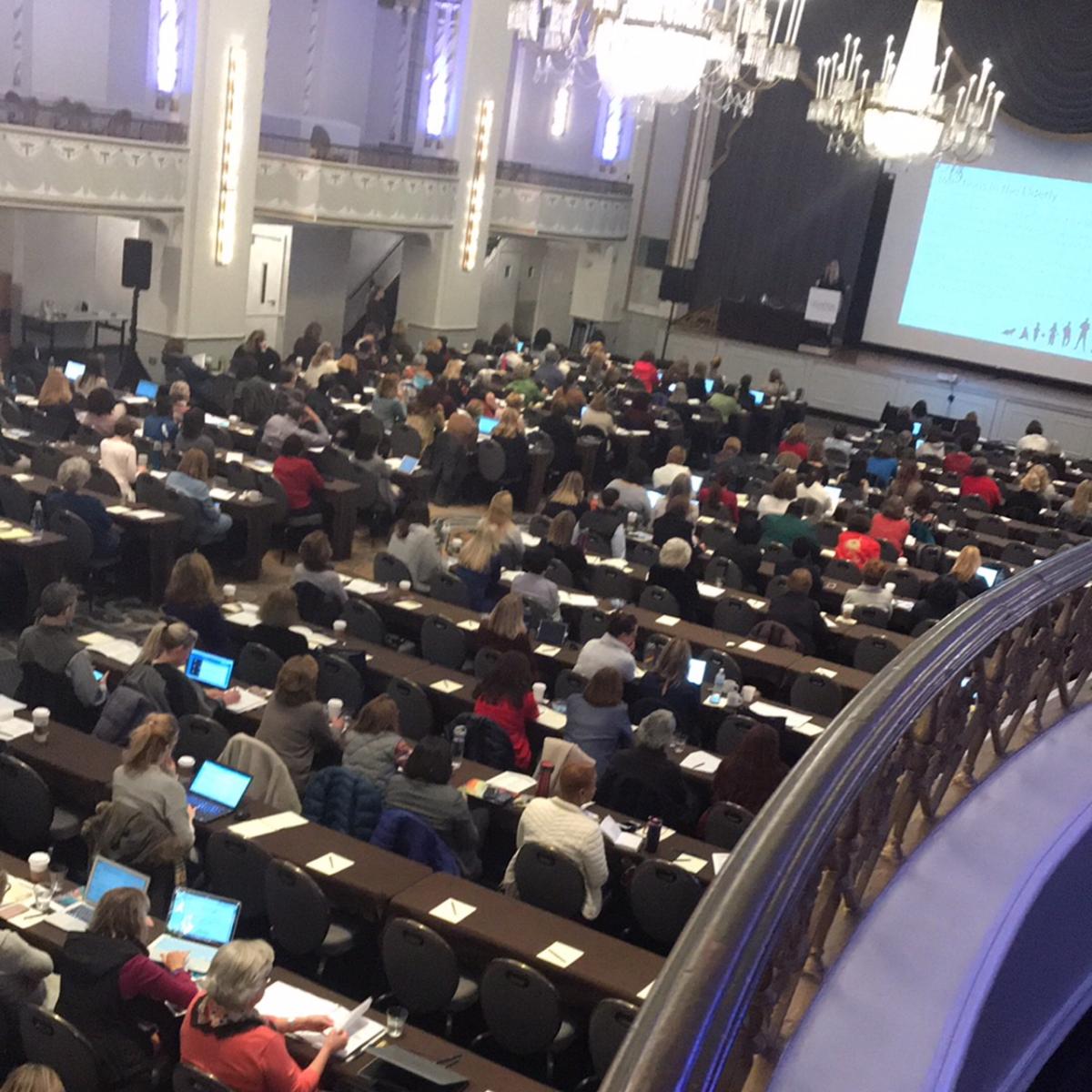 Over 300 attendees gathered in Boston for fast, focused pharmacology education.
Photo 2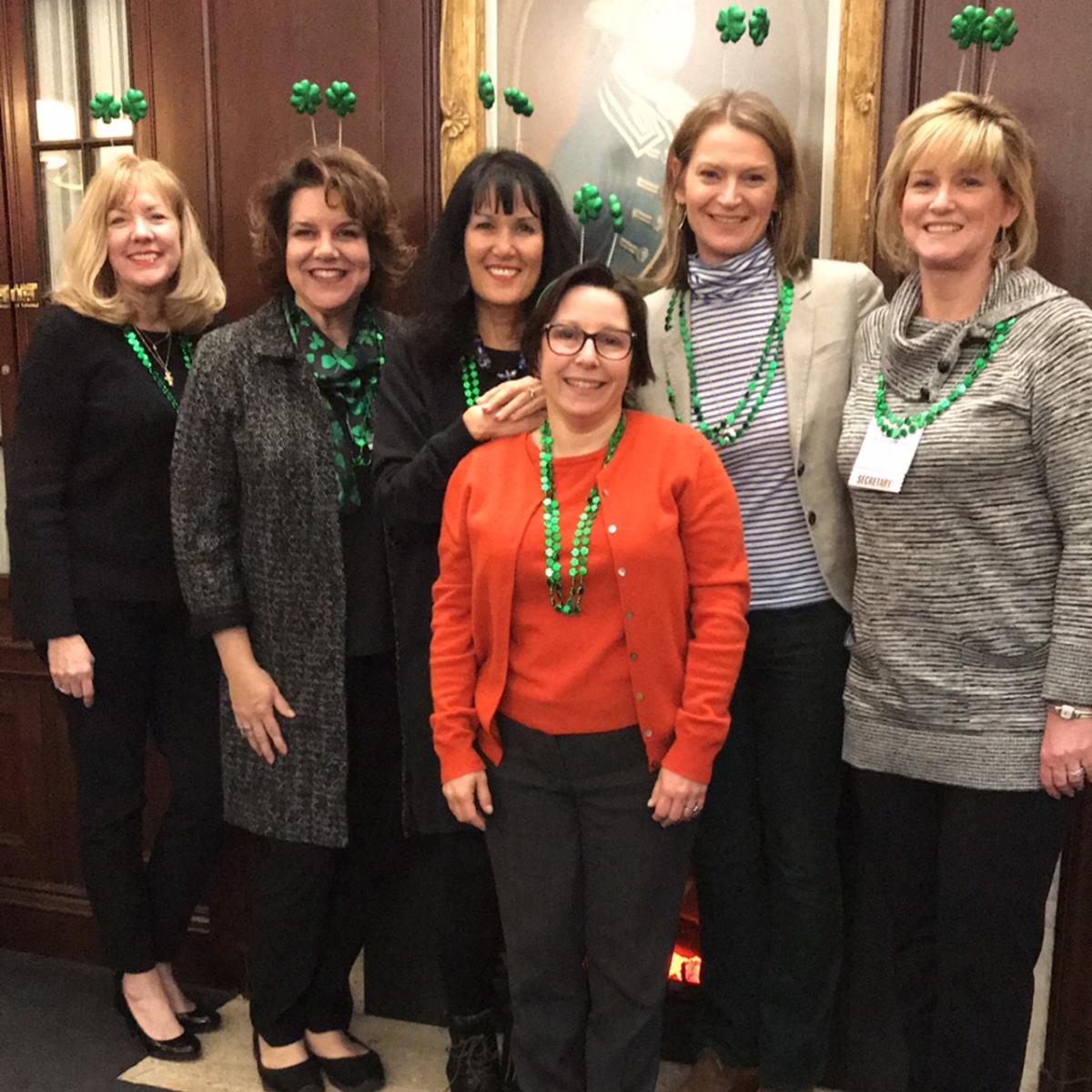 GAPNA Board of Directors (l to r): Deborah Dunn, Valerie Sabol, Michelle Moccia, Sherry Greenberg, Jennifer Kim, Natalie Baker.
Photo 3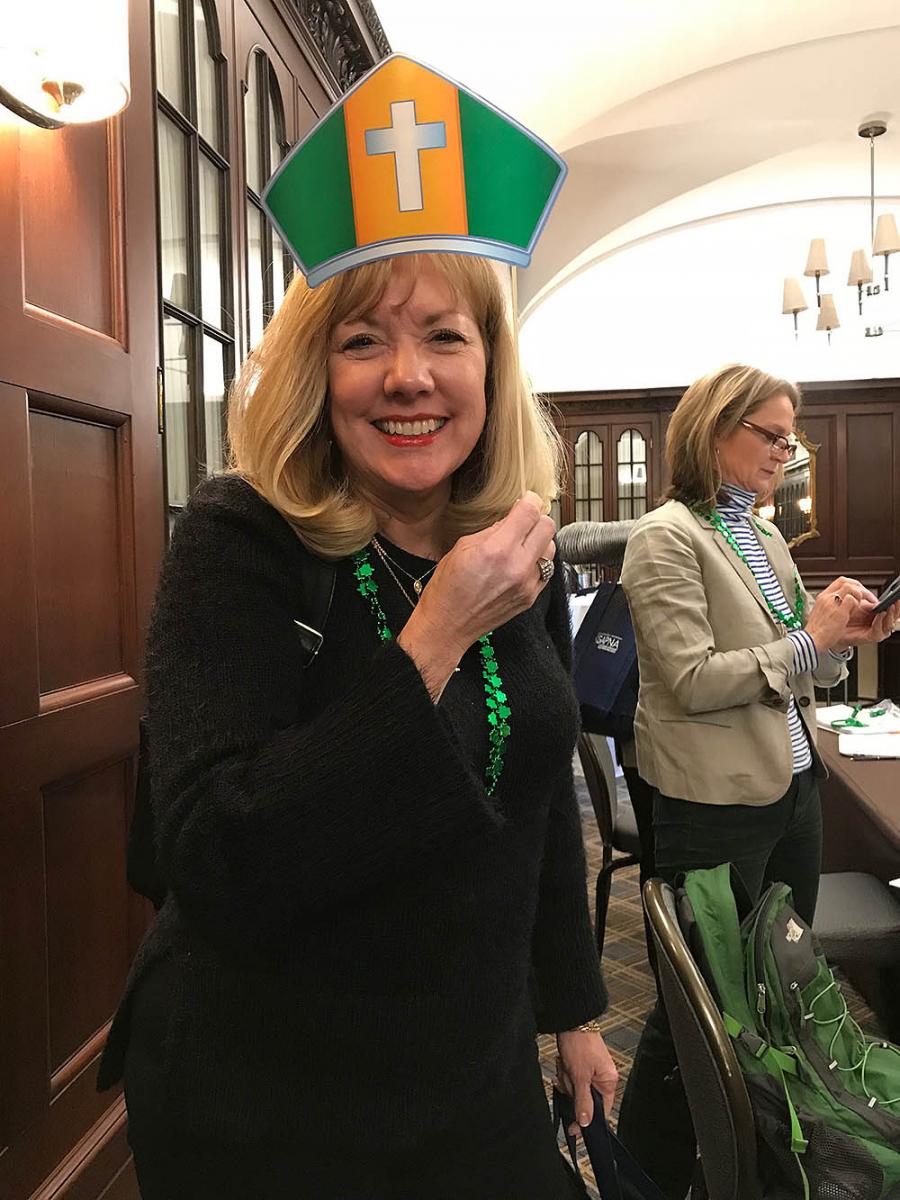 Deborah Dunn celebrates St. Patrick's Day during the Contemporary Pharmacology Conference.