Community Outreach and Membership Growth
by Evelyn Jones-Talley
Mid-South Tennessee GAPNA Chapter is continuing to grow incrementally each month.
The chapter has experienced, as many chapters have, the associated growing pains that accompany efforts to improve. Some aspects of growth have been painful as if working your muscles out in the gym and only having sweat at first to show results. But we know the gain will come if we persevere.
There are two major areas of growth evident in the chapter that we are nurturing. Our goal is to stay focused as we head toward greater success.
Our first area of growth deals with outreach into the community.
This effort has blossomed into a very healthy relationship with a coalition of organizations dealing with the health and wellbeing of the geriatric population.
The Professional Network on Aging (PNA) of the Mid-South comprises over 200 organizations and 400 individuals serving today's and tomorrow's seniors. The PNA provides an opportunity for those individuals serving seniors to come together for professional development and elevate the quality of life of those they serve.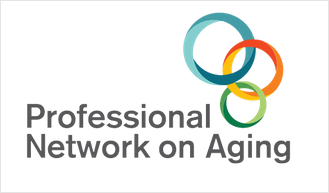 The PNA serves the Mid-South area with members from Shelby, Fayette, McNairy, and Tipton counties in Tennessee; Crittenden County in Arkansas; and Desoto County in Mississippi.
The goal of the PNA is to educate individuals on the issues that concern seniors in the community and to disseminate information and ideas to assist senior adults.
The PNA meets this goal by sponsoring events and workshops annually to provide an opportunity to network, sponsor educational seminars, and promote services available.
There is an opportunity for GAPNA to promote community service to the geriatric members in our area of influence to elevate the quality of life in the Mid-South. Monthly meetings are conducted in centers where seniors are offered services. If this happens to be a medical or care facility, GAPNA members can speak with nursing staff to promote membership.
In May 2018 we participated in an area-wide Senior Expo. Multiple sponsors and vendors were positioned to offer free entertainment, information on senior living, health promotion, concessions, and dancing! Over 2,500 seniors and caregivers were in attendance. Since this was our first year attending, we assisted manning a booth with a hospice organization seeking volunteer workers.
Part of our responsibility was to ask attendees if they had an interest in volunteering for friendly visitors or bereavement counselors. The most fun part was conducting the bean-bag toss game for great prizes. Note: PNA is active in many areas of the country and other GAPNA Chapters have the opportunity to network in this same manner. We are looking forward to having a GAPNA booth for the October 3, 2018 Senior Safari at the Memphis Zoo.
The second area of growth is membership.
Since March 2018, we have been fortunate to have an industry-sponsored educational dinner. This event has brought our monthly attendance from 6 members to over 30 individuals who have a passion for geriatric care. We have had a number of students attend and several physician assistants who, hopefully, will become associate members of GAPNA. The feedback from both groups was very positive and pro-geriatric.
Evelyn Jones-Talley, NP
evelyn.jones-talley@optum.com
Visit the Mid-South Tennessee GAPNA Chapter | View the GAPNA Chapters
Plan your trip to the nation's capital during GAPNA's Annual Conference, September 26-29, 2018 by checking out all the things to do, places to eat, and ways to have fun.

Find out about it!