New Evidence Suggests Viruses May Play a Role in Alzheimer's Disease
Analysis of large data sets from post-mortem brain samples of people with and without Alzheimer's disease has revealed new evidence that viral species, particularly herpesviruses, may have a role in Alzheimer's disease biology.
Researchers made the discovery by harnessing data from brain banks and cohort studies participating in the Accelerating Medicines Partnership - Alzheimer's Disease (AMP-AD) consortium.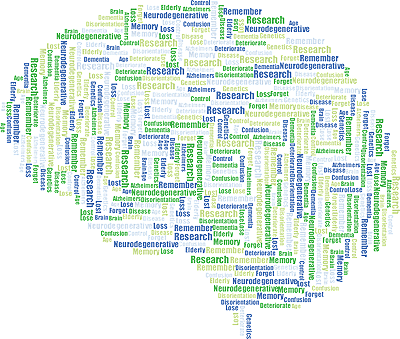 Reporting in a recent issue of the journal Neuron, the authors emphasize their findings do not prove viruses cause the onset or progression of Alzheimer's. Rather, the findings show viral DNA sequences and activation of biological networks – the interrelated systems of DNA, RNA, proteins, and metabolites – may interact with molecular, genetic, and clinical aspects of Alzheimer's.
The research group, which included experts from Icahn School of Medicine at Mount Sinai, New York City, and Arizona State University, Phoenix, originally set out to find whether drugs used to treat other diseases can be repurposed for treating Alzheimer's. They designed their study to map and compare biological networks underlying Alzheimer's disease.
What they found is Alzheimer's biology is likely impacted by a complex constellation of viral and host genetic factors, adding that they identified specific testable pathways and biological networks.
Important roles for microbes and viruses in Alzheimer's disease have been suggested and studied for decades, the authors noted.
Since the 1980s, hundreds of reports have associated Alzheimer's with bacteria and viruses. These studies combined suggest a viral contribution but have not explained how the connection works.
While the current findings are more specific, they do not provide evidence to change how risk and susceptibility are assessed, nor the diagnosis and treatment of Alzheimer's, the authors said.
Rather, the research gives scientists reason to revisit the old pathogen hypothesis and will be the basis for further work that will test whether herpes virus activity is one of the causes of Alzheimer's.
To learn more, see Readhead et al. (2018). Multiscale analysis of independent Alzheimer's cohorts finds disruption of molecular, genetic, and clinical networks by human herpesvirus. Neuron. doi:10.1016/j.neuron.2018.05.023
Plan your trip to the nation's capital during the GAPNA Annual Conference, September 26-29, 2018 by checking out all the things to do, places to eat, and ways to have fun.

Find out about it!