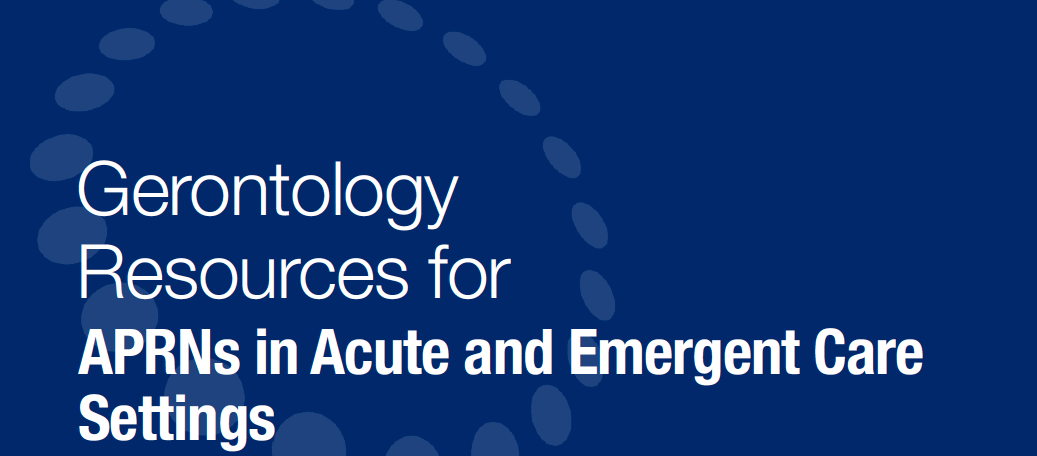 New Members Welcome
by Michele H. Talley
The increasing number of older Americans requiring health care necessitates more advanced practice registered nurses (APRNs) who focus on providing care for our geriatric population.
In response, the Gerontological Advanced Practice Nurses Association (GAPNA) was formed. GAPNA is an organization dedicated to promoting professional development and providing top-quality education for advanced practice nurses for our aging population.
Within GAPNA, many special interest groups (SIGs) exist with specific foci to delight their members. One such SIG, Acute Care, was formed in 2017 to assist APRNs and educators in caring for the acute care needs of the geriatric population. Members meet each month virtually.
At the GAPNA Annual Conference the group meets in person to determine the strategic goals for the next year.
This past year the Acute Care SIG authored the first edition of Gerontology Resources for APRNs in Acute and Emergent Care.
We have many exciting things planned and look forward to the addition of more enthusiastic members in the coming year, so please spread the word!
Michele H. Talley, PhD, ACNP-BC
talleym@uab.edu
Plan your trip to the nation's capital during GAPNA's Annual Conference, September 26-29, 2018 by checking out all the things to do, places to eat, and ways to have fun.

Find out about it!