Research Committee Drives the Cash Cab
Who could miss the coolest Research Cash Cab and the Research Cash Cab Crew decked out in bright yellow t-shirts during GAPNA's 2017 Annual Conference in Nashville, TN?
We hope you had the opportunity to visit the Research Committee Booth and join your Research Committee colleagues in the Research Cash Cab! The Research Cash Cab was designed around the TV show where contestants answer questions and earn cash as they ride to their destination.
Once again, the Research Cash Cab was a hit with 62 members seizing the opportunity to win cash and prizes while they drove around the Exhibit Hall answering general knowledge questions.
The questions ranged from easy to moderate and included various topics such as pharmaceutical vendors, speaker presentations, GAPNA history, research, and Nashville fun facts.
Staying within the Cash Cab rules, participants were allowed one "shout out" for help. Their choice was to either call out to someone ("street shout out") or, in this case, "exhibit hall shout out."
Multiple riders used their "shout out" to ask friends, exhibitor vendors, and other attendees to help them answer a question. Conference attendees and exhibitors joined the excitement to help the
Cash Cab riders
Cash Cab riders were given a card to record responses and take to the Research Booth. If they answered all four questions correctly, they exchanged that card for $10 cash and an opportunity to win one of two $25 Starbucks cards. If they answered the harder final question, then were entered in the drawing for one of two annual GAPNA memberships.
Each participant received a bright yellow Cash Cab name tag ribbon and, before long, multiple yellow ribbons decorated the conference. Research Committee members were pleased to see people signing up to ride in the Cash Cab and waiting in line to experience the ride.
The excitement and engagement were contagious! Cash Cab participants reported that not only was this event fun, but solidified information learned during general sessions and illustrated the enjoyment of research.
Congratulations GAPNA members! A "shout out" to the GAPNA Board of Directors for donating monies to help fund the Research Cash Cab and members for joining the fun!
We are looking forward to next year with an improved Cash Cab experience!
Valerie Flattes, APRN, ANP-BC, PhD(c)
vjfnp@msn.com
Michelle Moccia, DNP, ANP-BC, CCRN
michelle.moccia@stjoeshealth.org
Patricia Vermeersch, PhD, GNP-BC
pvermeer@kent.edu
Check out the Cash Cab!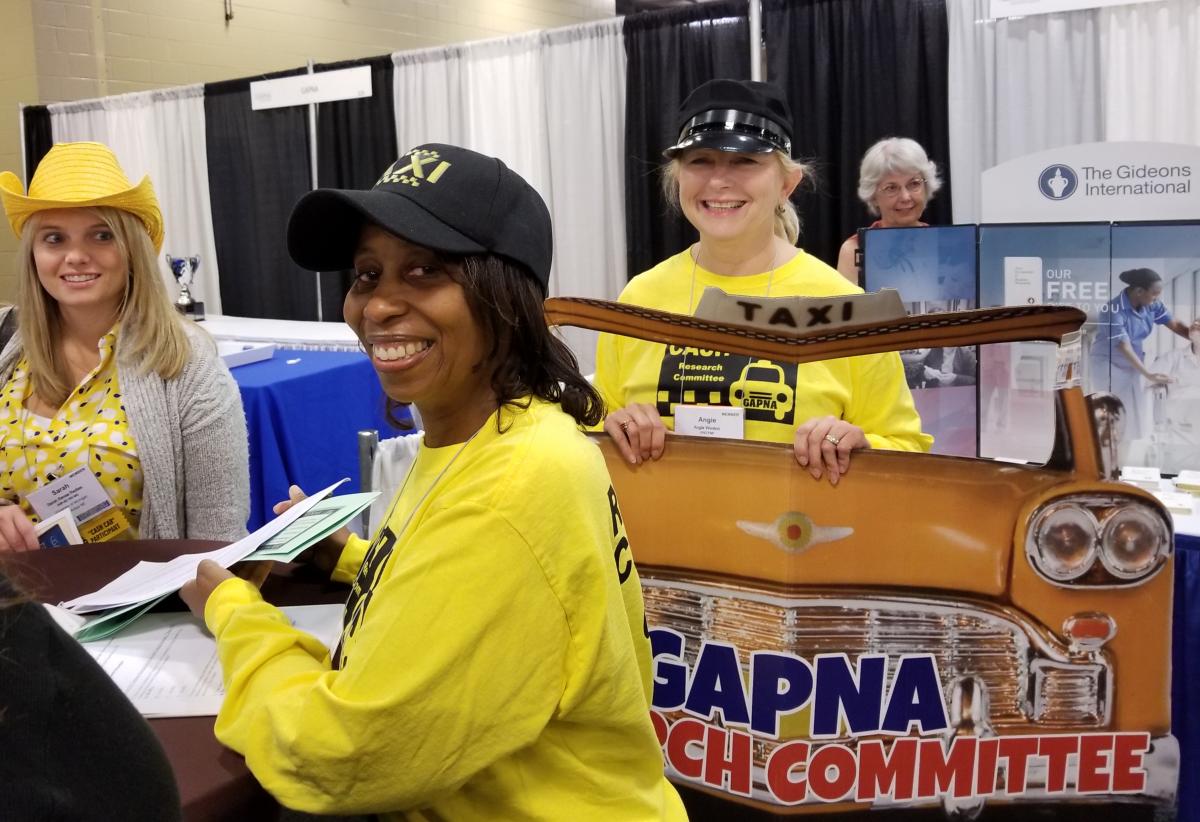 Research Committee members "drove" the Cash Cab around the Exhibit Hall.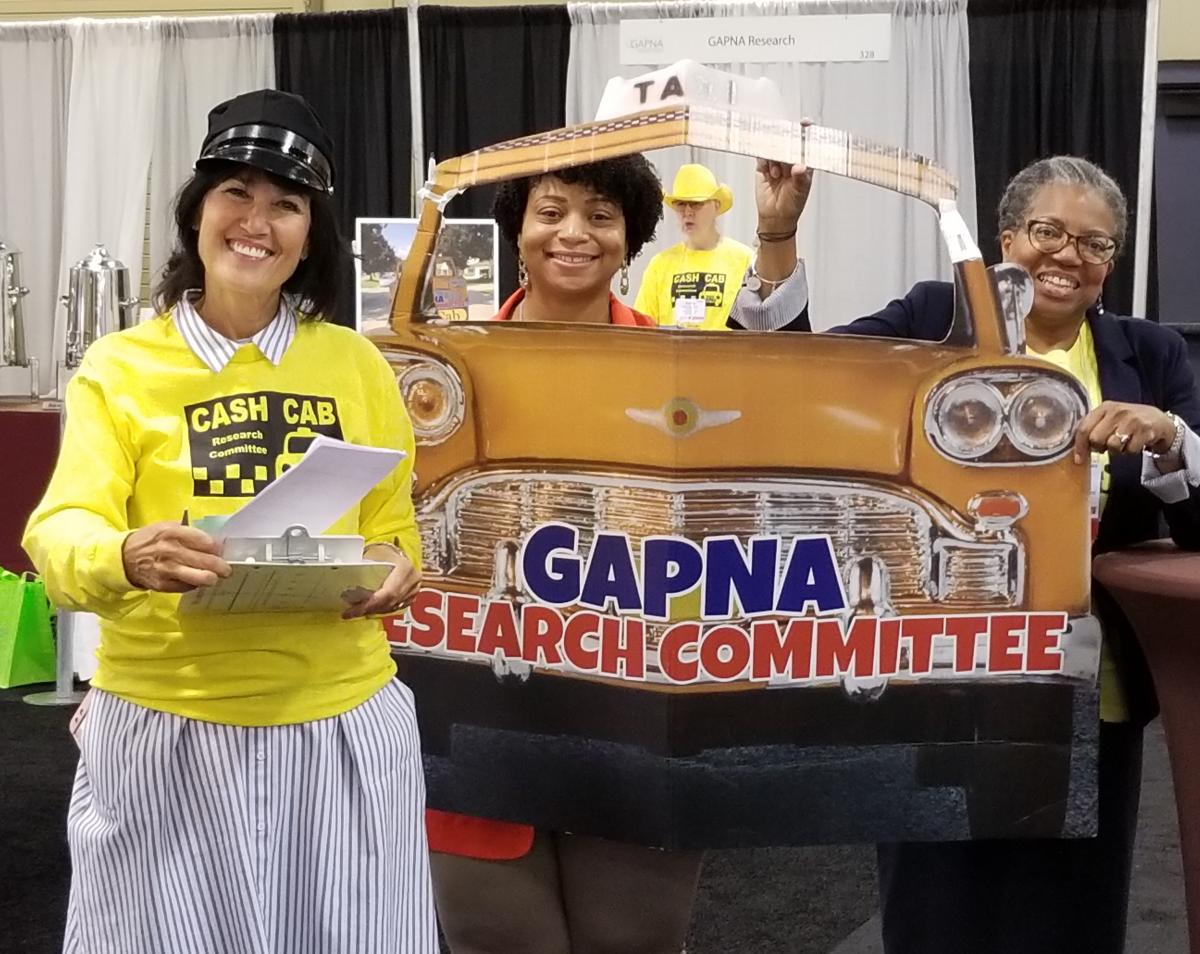 Conference attendees and exhibitors joined the excitement to help the Cash Cab riders

View the 2017 Conference Flickr Photo Album and find more pictures with the Cash Cab. Photos in this album were taken with the conference app.