President's Message
Strategic Plan Infused into GAPNA's Initiatives
by Katherine A. Evans
2017 has been an incredible year for GAPNA as we have implemented our Strategic Plan developed in 2016. Throughout this past year, the Board of Directors has infused this plan into all of our initiatives.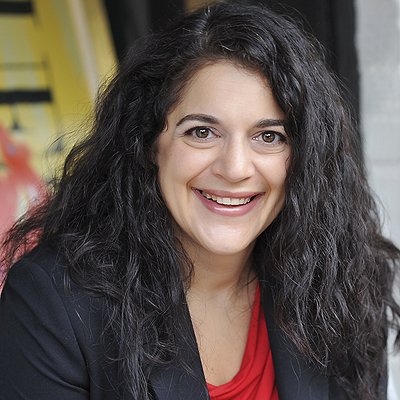 To delight our members by supporting their personal and professional growth
We created a new Online Library, added the Acute Care SIG (coming after the Annual Convention) and VA Special Interest Groups, held numerous new chapter events, and updated the Gerontology Resources for APRN Preceptors and Students toolkit, to name a few.
Increase the influence of APRNs caring for older adults
The GAPNA Consensus Statement on Proficiencies for the APRN Gerontological Specialist currently has 22 endorsements with more being added, our certification exam is in the pilot phase, health policy and position statements are now posted on our website, and we have multiple strategic partnerships in place with organizations who share a similar mission and vision.
Model organizational vibrancy
Rising stars are being identified and mentored, our certification will be fully operational in 2018, and the Board is considering all new initiatives and alliances that will keep GAPNA growing in membership and financially as well.
Gerontological Specialist Pilot Exam
A dedicated group of GAPNA members have been working diligently alongside our certification center to develop test questions for the upcoming APRN Gerontological Specialist certification. Our sincere appreciation goes out to this group who has dedicated their time to this important endeavor.
Those attending the Annual Conference, October 4-7, 2017, in Nashville, TN, will have a rare opportunity to take the pilot exam. Our first official exam will be offered in 2018 at GAPNA's Pharmacology Conference in Boston, MA, St. Patrick's Day weekend, March 16-17, 2018! This certification provides APRNs the opportunity to showcase their knowledge and expertise in providing care to older adults. Read the Press Release.
2017 Annual Conference
As a member of the Planning Committee, I can attest to all the hard work involved in developing GAPNA's Annual Conference. The agenda is packed with expert presenters as well as networking and social opportunities. As a Tennessee native and Vanderbilt alumna, I can vouch to the many exciting activities Nashville offers. There is an abundance of music, food, and cultural sights to experience. Don't miss your chance for expert education and fun times in Nashville, October 4-7, 2017!
Pharmacology Conference
Our Annual Conference in Nashville is just around the corner, but as you plan for 2018, mark your calendar for the GAPNA Pharmacology Conference, March 16-17 in Boston. This conference will have an abundance of knowledgeable presenters discussing the latest trends in geriatric prescribing. As a bonus, it will be St. Patrick's weekend in beautiful Boston. Don't miss this exceptional opportunity!
This is my last newsletter message as GAPNA President. This has been an unbelievably rewarding and humbling experience. I am proud to represent GAPNA and I look forward to our continued organizational growth and success.
Katherine A. Evans, DNP, FNP-C, GNP-BC, ACHPN, FAANP
President
katabe@me.com