NIHSeniorHealth.gov, the website for older adults, makes aging-related health information easily accessible for family members and friends seeking reliable, easy-to-understand online health information. Health topics include general background information, open-captioned videos, quizzes, and frequently asked questions (FAQs).
Below are FAQs regarding excerise.
---
Exercise: How to Get Started
I haven't exercised in years. How do I start?
If you haven't been active for a long time, it's important to start out at a low level of effort and work your way up slowly. Beginning slowly will help you become more fit without straining your body. For example, you may want to start with walking, biking, or swimming at a comfortable pace and then gradually do more, or start strengthening exercises with 1 or 2-pound weights and gradually add heavier weights. You may want to talk with your health care provider if you decide to start a vigorous exercise program or significantly increase your physical activity.
I find it hard to make myself be active. What can I do?
You are more likely to become active on a regular basis if you: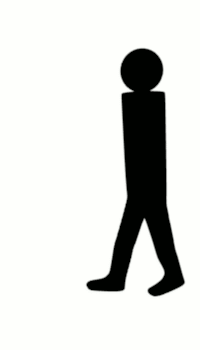 Choose activities you enjoy.
Fit activities into your schedule.
Believe you'll benefit from them.
Can do them safely and correctly.
Making a contract with a friend or family member also may help you keep your commitment. Setting small, realistic goals; checking your progress; and rewarding yourself when you reach your goal also can help. If you can stick with an exercise routine or physical activity for at least 6 months, it's a good sign you are on your way to making physical activity a regular habit.
How do I find time to be active?
There are a number of ways to fit exercise and physical activity into your schedule. For example, exercise first thing in the morning before your day gets too busy, or combine physical activity with a task that is already part of your day, such as walking the dog or doing household chores. If you don't have 30 minutes in your daily routine to be active, look for three 10-minute periods.
How do I avoid injury?
The health benefits of exercise far outweigh any risks of injury. However, you can take some precautions to exercise safely.
Follow these tips to avoid injury:
When starting an exercise program, begin slowly with low-intensity exercises.
Wait at least 2 hours after eating a large meal before doing strenuous exercise.
Wear appropriate shoes for your activity and comfortable, loose-fitting clothing that allows you to move freely but won't catch on other objects.
Warm up with low-intensity exercises at the beginning of each exercise session.
Drink water before, during, and after your exercise session.
When exercising outdoors, pay attention to your surroundings: consider possible traffic hazards, the weather, uneven walking surfaces, and strangers.
Stop exercising if you:
Have pain or pressure in your chest, neck, shoulder, or arm.
Feel dizzy or sick to your stomach.
Break out in a cold sweat.
Have muscle cramps.
Feel severe pain in joints, feet, ankles, or legs.
---
More about the NIH:
The NIHSeniorHealth.gov site was developed by the National Institute on Aging and the National Library of Medicine, both part of the National Institutes of Health (NIH). NIHSeniorHealth features authoritative and up-to-date health information from the NIH. In addition, the American Geriatrics Society provides expert and independent review of some of the material found on this website. New topics are added to the site on a regular basis.
Added July 13, 2017: A notice posted on the NIHseniorHealth.gov Website:
NIHseniorHealth.gov will be retired on August 1, 2017. To continue finding reliable, up-to-date health and wellness information for older adults from the National Institutes of Health, we're referring you to https://medlineplus.gov/ or https://www.nia.nih.gov/health/.