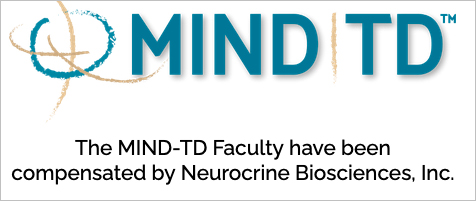 May (1-7) is Tardive Dyskinesia (TD) Awareness Week.
2022 marks the fifth consecutive year the mental health advocacy community and states across the country have recognized this important week. Since the first TD Awareness Week resolution in 2018, all 50 states and Washington, D.C., have declared TD Awareness Week.
In honor of this week, Neurocrine Biosciences is committed to continuing to raise awareness for the approximately 600,000 people living with tardive dyskinesia (TD). Please visit and share the www.MIND-TD.com website for additional information regarding TD.
View/Download the helpful resources regarding TD Awareness Week which we hope you will share with your membership to use in their worksites and health care communities of practice to help raise awareness of TD.