GAPNA Leaders Chosen for 2020-2021
The results are in!
Thank you to all the candidates who offered to serve in leadership positions with GAPNA for 2020-2021. GAPNA grows when members contribute their leadership skills.
Congratulations to the following members who were elected to their positions:
President-Elect
Natalie Baker, DNP, CRNP, GS-C, FAANP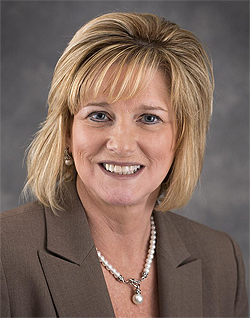 Current Position: Associate Professor, The University of Alabama at Birmingham
Professional Biography: I'm an Associate Professor at UAB teaching in AGPCNP program and NP provider at a rural skilled nursing facility. I've been practicing as a NP since 1990.
Graduating from UAB DNP's program in 2010, my project focused on improving SNF care through the ombudsman program. I have been a GAPNA member since 2010, serving on the Board of Directors as Secretary since 2016 and have represented GAPNA on LACE Network since 2015. I was an item writer for GS-C exam and have served on various committees/SIGS: education, conference planning, PAC/LTC and geropsych.
Statement for Inclusion: Since attending my first GAPNA conference in 2010, I knew that I had found an organization and colleagues with a like-minded passion for providing quality care to older adults!
I immediately joined GAPNA and became engaged in the Education Committee. I was provided opportunities to contribute and had the pleasure of being mentored by some of our leading experts in gerontology. Through the nurturing of fellow members, I have worked tirelessly to bring recognition to the premier professional organization for advanced practice nurses caring for older adults. It has been a privilege serving on the Board of Directors as Secretary for the past four years.
I am now asking for your support in nominating me as President-Elect. It is my goal to continue the incredible work that has been established by current and previous presidents; a solid foundation that will enable us to advance on mission through education, advocacy, leadership and research. While serving on several committees/SIGs, I have been engaged in numerous GAPNA activities.
Additionally, I have represented GAPNA on monthly LACE calls and served on my state's Board of Nursing since 2015. I have also represented GAPNA at various professional meetings. Understanding the rigors of APN education, health policy and nursing regulations gives me a unique perspective on the challenges our members encounter daily. It is my desire to continue propelling GAPNA forward as an important national stakeholder related to decisions influencing our profession.
Every member has a role in advancing GAPNA's mission, ultimately improving our patients' lives.
Secretary
Ladsine Taylor, MSN, GNP-BC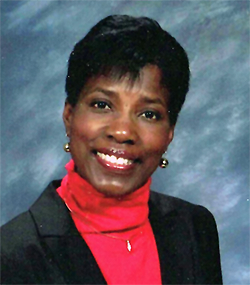 Current Position: Gerontological Nurse Practitioner
Professional Biography: Ladsine Taylor is an ANCC Certified Gerontological Nurse Practitioner at the Bill Hefner VAMC Salisbury NC where she has provided chronic disease management for the past 25 years.
She has been actively involved in the clinical education experience of students. A member of GAPNA for the past 27 years, Ladsine Taylor has served on the GAPNA VA SIG committee and GAPNA Research Committee.
Ladsine Taylor is very active in her state chapter (NC Triad Chapter) currently serving a 2-year term as the Chapter's Secretary. She has been a contributing author for the book Advanced Nursing Care of the Older Adult.
Statement for Inclusion: I, Ladsine Taylor, have been a member of NCGNP now GAPNA for the past 27 years. My experience as secretary of the North Carolina Triad Chapter of GAPNA for the past two years has provided me the experience needed to submit my nomination for the position of Secretary of GAPNA and to serve on the GAPNA Board.
I am very detail oriented and I will do my best to record accurate minutes of GAPNA meetings and disseminate information as required. I like to stay abreast of current changes occurring in advanced practice nursing and would share these changes with GAPNA so we can be on the forefront of policy and decision making that impacts advanced practice nurses and our older adult clients.
I consider myself a team player. I support an innovative culture through information sharing, building meaningful connections and relationships with other teams inside and outside the organization and through collective visioning. I will be much honored to serve GAPNA in the role of Secretary at the national level. Life's journey is about learning, growing, valuing one another and establishing new relationships as we all seek new opportunities.
Director-at-Large
Margaret 'Midge' Bowers, DNP, FNP-BC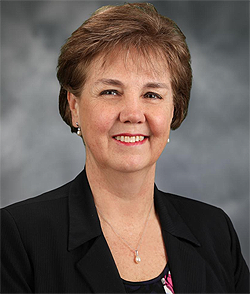 Current Position: Nurse Practitioner and Associate Professor
Professional Biography: Midge Bowers is an Associate Professor at Duke University School of Nursing and a Nurse Practitioner in cardiology.
Her cardiology practice extends to local skilled nursing facilities providing consultation for patients at high risk for heart failure readmission. As a member of GAPNA since 2012 she has served on the Education, Research and Conference Planning committees.
She has presented on cardiovascular and research topics at the preconference and the annual meeting. Recently on behalf of GAPNA she shared her expertise on heart failure webinar to over 300 primary care and geriatric providers across the nation.
Statement for Inclusion: I am running for a Director-At-Large position because I believe that my leadership experience in professional organizations has prepared me to be active on a national board and represent the members of GAPNA.
As an experienced educator and clinician, I want to provide opportunities for engagement for all GAPNA members to collaborate within and outside of the organization and advocate for older adults. Within our organization, we have an opportunity to reach out to nurse practitioners in acute care, family practice, palliative care and specialty practice to share our knowledge of how to provide high quality, evidence based care for older adults.
My involvement in the Education and Planning Committees provided collaborative experiences and prompted me to expand my volunteerism to the Research Committee. As a member of the Research Committee, I am actively engaged in reviewing abstracts, participating in Cash Cab and have previously presented in the preconference.
My passion on this committee is to promote dissemination of research and quality improvement activities focused on older adults by nurse practitioners in primary and acute care settings. As an educator of nurse practitioners, I have focused my attention on the unique aspects of caring for the geriatric population and share my expertise with students in pharmacology, pathophysiology as well as in clinical simulations.
If elected, I plan to support the strategic goals of GAPNA and seek input from the members to increase diversity and inclusivity, enhance our online presence and to expand the influence of APRNs caring for older adults.
Nominating Committee
Kala K. Blakely, DNP, CRNP, NP-C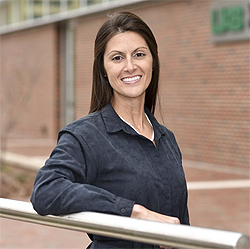 Current Position: Assistant Professor
Professional Biography: Kala Blakely, DNP, CRNP, NP-C is an Assistant Professor, University of Alabama at Birmingham (UAB) School of Nursing.
She is a board-certified Adult Nurse Practitioner. She is the Specialty Track Coordinator for the Adult-Gerontology Primary Care Nurse Practitioner Program at UAB. Dr. Blakely is the owner of, and maintains a clinical practice in, a nurse practitioner led clinic in rural Alabama.
She is an active member of the GAPNA Education Committee. She is on the Board of Directors for both East Central Alabama Area Health Education Center and the Alabama Rural Health Association. Dr. Blakely was the recipient of the 2018 AANP State Award for Excellence for her dedication to the rural geriatric population and for her love of teaching.
Statement for Inclusion: I am running for a Nominating Committee Member position because I believe my experience serving with the GAPNA Education Committee and my daily professional role has prepared me to take on a national board position in GAPNA.
My faculty appointment has allowed me the opportunity to develop and implement innovative approaches to educating future advanced practice nurses to holistically care for the geriatric population. My academic and clinical career keep me focused on the importance of setting strategic goals that make improvements to healthcare that can have a lifetime impact.
I believe a good leader leads by example and inspires others to do the same. GAPNA is an organization with a wealth of knowledge waiting to be disseminated across the globe. If I elected, I plan to bring to the Board my knowledge, dedication and zeal to move the organization forward in its mission.
Victoria Nalls, GNP-BC, CWS, ACHPN
Current Position: Director of Education
Professional Biography: I am a geriatric nurse practitioner (GNP-BC), certified wound specialist (CWS), and advanced certified hospice and palliative nurse (ACHPN).
Currently, I'm writing my dissertation and hope to graduate with my PhD in 2020. At work, I'm the director of education for Capital Caring Health, a nonprofit organization that offers Primary Care at Home, Stay-At Home services, Palliative Care, and Hospice to our community.
I oversee a team of educators that support onboarding, staff development, and educational needs of the organization. I do wound consults with staff. I served on the GAPNA conference planning committee.
Statement for Inclusion: To Whom it May Concern, I appreciate the opportunity to be considered for the nominating committee. I currently serve on the board of directors, am a conference committee co-chair, and a member of the nominating committee (for annual awards) for the Mid-Atlantic Medical Directors association.
I would like to grow, professionally, to be a part of a national organization's leadership. If selected, my time on the nominating committee we be used to learn the process and qualifications around leadership positions within GAPNA, learning more about fellow colleagues who passionate about geriatrics, and expanding my network.
I hope to achieve a better understanding of the GAPNA organization as well as seek opportunities where I can hopefully help support the newer members to the organization.
Whether selected or not, I will continue to encourage fellow passionate geriatric healthcare workers to see GAPNA as the place for learning evidenced-based geriatric practice, a place to go and meet others to learn from, and a fantastic resource center and conference. Thank you for the consideration.